Venezuelan president says he wants CNN out of country just days after report on passports, visas being sold in Iraq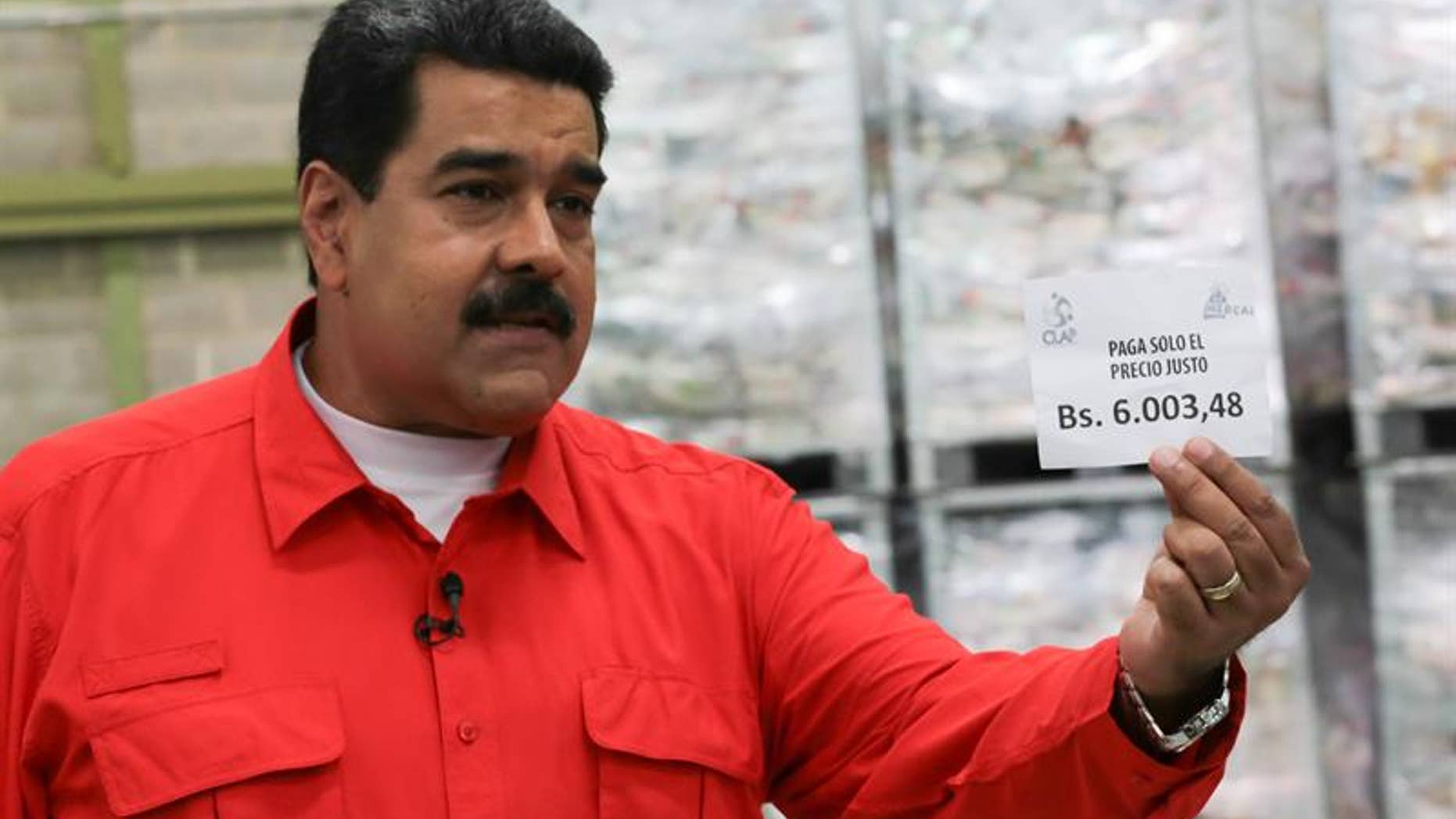 Venezuela's President Nicolas Maduro said on Sunday he wanted CNN out of the country, alleging it misrepresents the truth and meddles in issues that are not of its concern.
"CNN, do not get into the affairs of Venezuelans. I want CNN well away from here. Outside of Venezuela. Do not put your nose in Venezuela," said Maduro during a political act.
He made the comment after blaming the U.S. network of distorting the facts when reporting on irregularities at a Caracas public high school. "Some media like CNN tried to manipulate. They cannot manipulate! That is our business, of the Venezuelans," he said.
VENEZUELA NOW LEADS US ASYLUM REQUESTS AS CRISIS DEEPENS
The threat also came a few days after CNN en Espanol broadcast and posted online an in-depth investigation into how officials of the Venezuelan Embassy in Iraq allegedly sold Venezuelan passports and visas to suspected terrorists.
"Passports in the Shadows" was the result of a yearlong investigation showcasing an account by a whistleblower, a former legal adviser to the Venezuelan embassy in Baghdad, and the government officials' dismissal of the allegations.
VENEZUELANS KILLING FLAMINGOS AND ANTEATERS TO STAVE OFF HUNGER AMID MOUNTING FOOD CRISIS
Earlier on Sunday, Venezuelan police arrested and expelled two Brazilian reporters after they toured a structure built in 2012 by Odebrecht, the Brazilian company being investigated for a vast corruption scheme that allegedly touches several Latin American governments and heads of state.