Venezuelan military, police arrest hundreds, 14 killed in giant anti-crime operation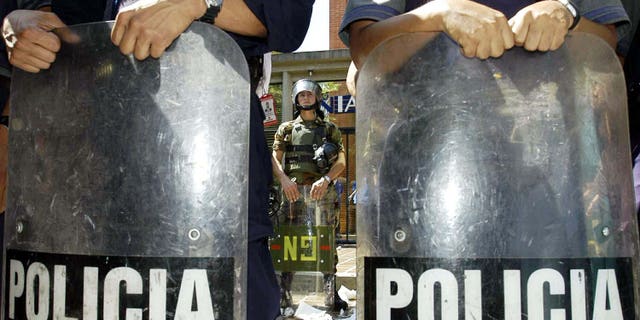 NEWYou can now listen to Fox News articles!
CARACAS, Venezuela (AP) – Venezuelan officials say an offensive against criminal organizations in the capital over the past two days brought about 236 arrests as well as the death of 14 suspects.
The minister for internal affairs said Monday that several thousand soldiers and police are involved in the special operation aimed at attacking rising crime in Caracas.
Maj. Gen. Gustavo González López said on state television that the offensive is underway in areas of the city where gangs are known to operate.
He said 32 of those arrested are foreigners and are being investigated for possible links to right-wing paramilitary groups that arose in neighboring Colombia during its five-decade-long civil conflict.
High crime is a major complaint among Venezuelans unhappy with the government, which is also dealing with over-heated inflation and shortages of basic goods.