Venezuelan man arrested during last year's protests dies in custody of intelligence police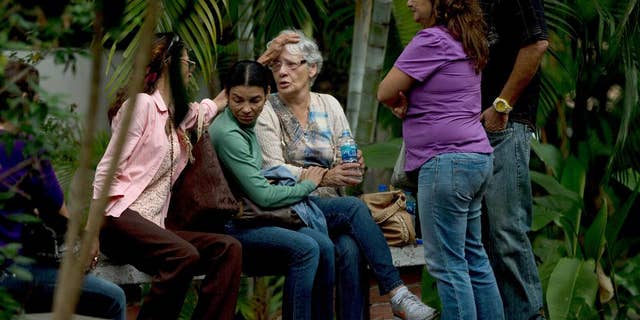 CARACAS, Venezuela – A man arrested last year during demonstrations against Venezuela's socialist government died in state custody, an apparent suicide that his family said Friday was the result of harsh prison conditions and unjust punishment.
The government confirmed Rodolfo Gonzalez died sometime during the night while being held at the headquarters of the intelligence police. The 64-year-old pilot had been jailed since last April and was awaiting trial on charges related to allegations he promoted violence during the protests.
His daughter Lissette Gonzalez said the family last spoke with him Thursday night and understood he was to be transferred to a facility for common prisoners Friday morning.
Interior Minister Gustavo Gonzalez, who until his promotion a few days ago headed the intelligence police, denied any transfer was pending and rejected opposition claims that the prisoner had been driven to take his life by his deplorable conditions in jail.
"Let's not try to politicize this regretful incident," Gonzalez said. He said the evidence suggested the inmate hanged himself.
A prosecutor has been appointed to investigate the death.
Gonzalez was arrested after authorities seized several electronics, mobile phones and other equipment that they said was being used to organize protests that raged throughout the South American country for several weeks last year. Dozens on both sides died in the unrest. Several government opponents remain jailed, including Leopoldo Lopez, a former Caracas-area mayor.
This year, street protests reignited in the western part of Venezuela, with demonstrators protesting the same issues of rising crime, worsening inflation and chronic shortages.