Venezuelan lawmakers block Caracas freeway to demand elections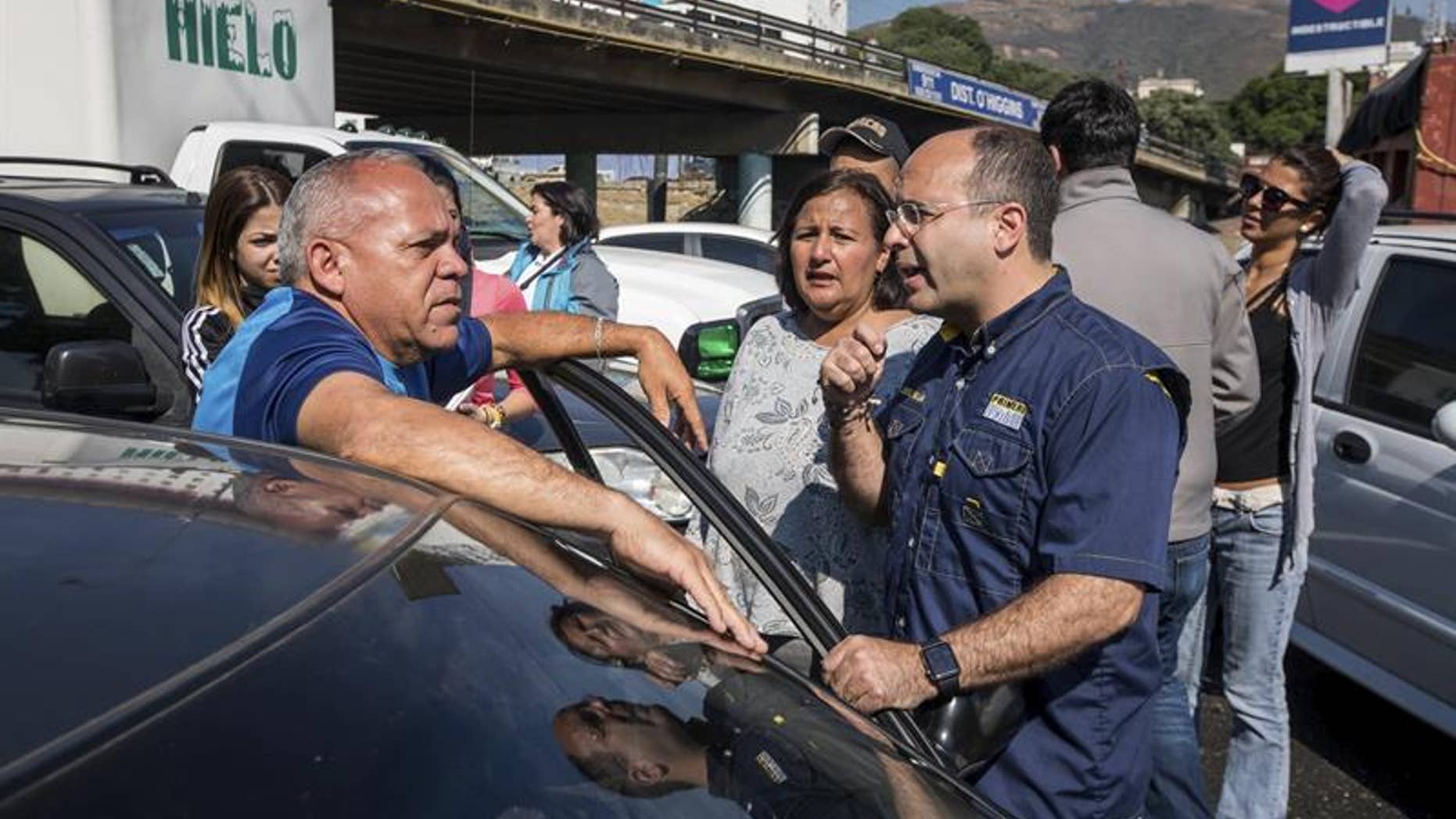 CARACAS – A group of Venezuelan lawmakers blocked traffic on the main freeway to protest against Nicolas Maduro's government and to demand that regional elections be held this year.
The surprise protest, which took place on Caracas' west side, lasted 30 minutes. Some drivers stepped out of their cars and joined the demonstration.
VENEZUELAN COURT UPHOLDS SENTENCE AGAINST OPPOSITION LEADER
"We're demanding our rights, the right to elections, to the electoral timetable. The CNE (National Electoral Council) can't continue to delay the elections. The period for governors has already passed. It expired in December. We want elections," lawmaker Jose Guerra told reporters.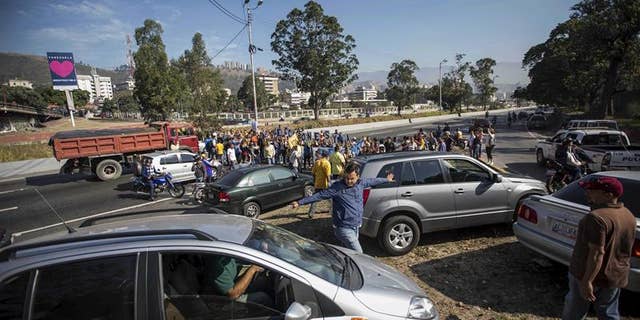 Protesters held up signs that read, "Elections Now!" while shouting that they don't want a Cuban-style dictatorship in Venezuela.
Legislator Jorge Millan told reporters that Venezuelans needed to be permanent agents of protest to "rescue" the country, which has been leftist-led for nearly 20 years.
The CNE said in October that gubernatorial elections, which had been originally slated for late 2016, would take place in mid-2017.
The opposition slammed the delay then and now is criticizing the lack of an announcement of a timetable for this year's balloting in Venezuela, which is mired in a deep recession and facing sky-high inflation.
VENEZUELANS KILLING FLAMINGOS AND ANTEATERS TO STAVE OFF HUNGER
It says the CNE is acting on the orders of President Nicolas Maduro, who, according to his opponents, wants to avoid elections he knows his party will lose.
Last year, the CNE blocked the opposition's effort to force a recall referendum that might have led to Maduro's ouster.