Venezuela to revisit 'forced labor' decree that orders every fit adult to work the fields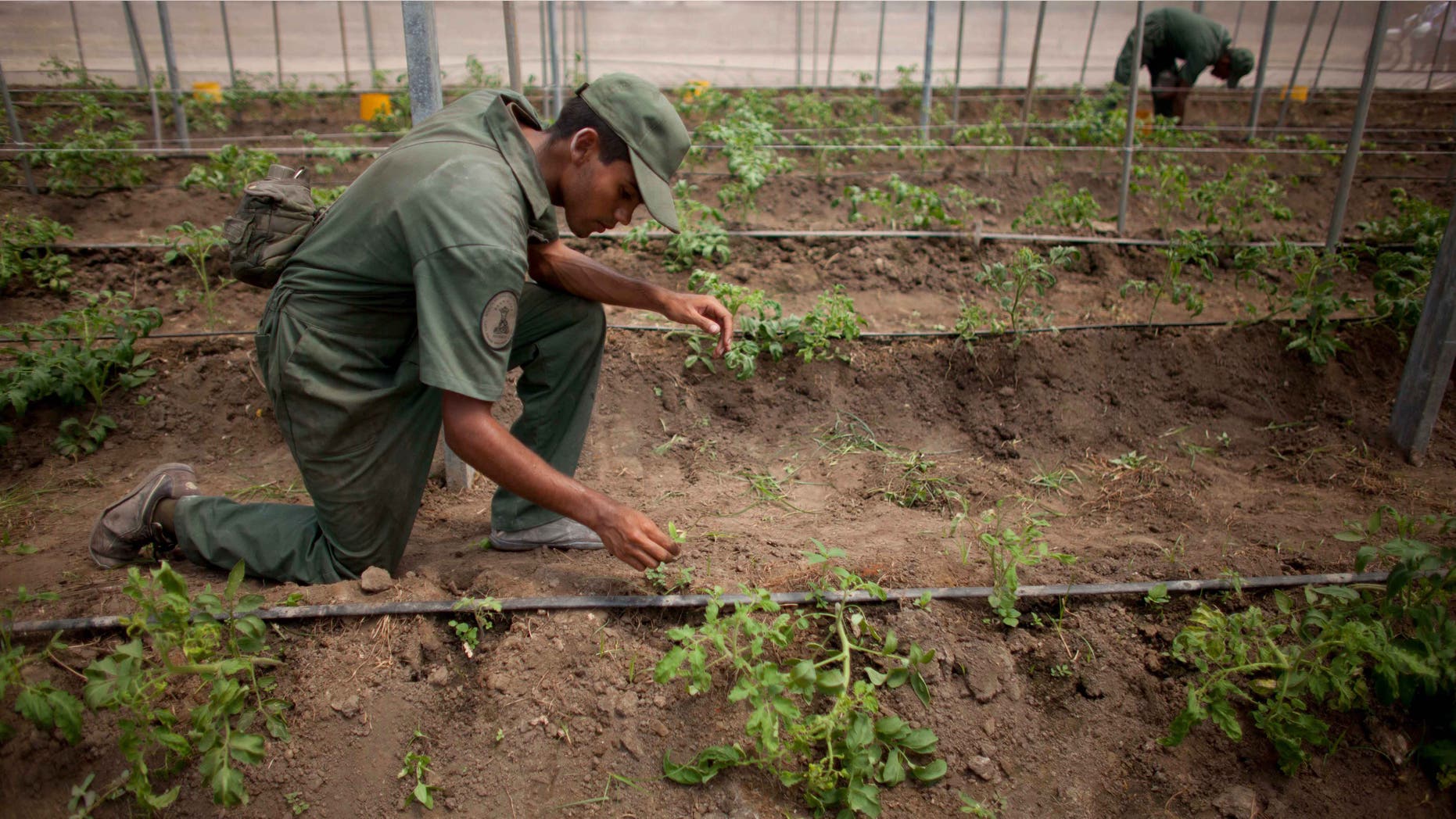 Caracas, Venezuela – After the uproar created by a recent decree in Venezuela ordering its citizens to work in the country's fields for 60-day periods, the government is saying that the resolution had a "typing error" and the mandatory farm work will not be "forced" but "voluntary."
"The resolution will be published again and it will be explained in a much more digestible way," said Francisco Torrealba, a lawmaker from the ruling party, earlier this week.
The controversial decree, which basically institutes forced labor, is the latest of initiatives by Nicolas Maduro's socialist government to bring relief to the increasingly alarming food scarcity.
Just in the past few months, several plans have been brought to the table and failed, such as an effort to promote home farming and the creation of a food allocation system – headed by party loyalists – to ensure certain basic products are distributed to every household.
The latest decree, issued on July 22, said in very vague terms that every public or private employee with "adequate physical conditions" will be bound to do agricultural activities to serve the "national interest" if the government deems it necessary.
Experts were quick in saying that the new experiment would not solve the food crisis.
"Venezuela does have a big problem of food production and for eight consecutive years it has dropped," said Aquiles Hopkins, vice president of the Federation of Agricultural Producers (Fedeagro), to Fox News Latino. "But the lack of workforce in the fields is not part of the problem; we have enough people on it already," he said.
"The problem is caused mainly by the erratic policies of the government, like price controls for certain products, which make producers work at a loss."
Additionally, Hopkins noted, the lack of dollars due to the oil prices drop is devastating production. According to Fedeagro records, producers haven't received any hard currency to buy parts and machinery since 2014.
For more than a decade now the currency exchange in Venezuela has been tightly controlled, meaning Venezuelans cannot legally buy foreign currency. All sales and purchases of dollars and other currencies are managed directly by the government.
"The regime is controlling an excessive number of things," Hopkins explained. "For instance, for more than five years they have had a monopoly over seeds and fertilizers."
He said he is concerned about a total collapse of the country's food supply in the near future.
"If we don't do the things that are really needed to recover the production levels, the shortages will get worst over the next months," he alerted.
Leon Arismendi, a labor lawyer, said the decree forcing farm labor is yet another example of the government's improvised policymaking.
"If they take away employees from private food companies that are operating well, those companies will have to cut production, causing more shortages over time," he told Fox News Latino.
"This resolution violates the constitution and international agreements, which state that forced labor is completely prohibited," he said.
Different international organizations have also expressed concern for the decree.
"Trying to tackle Venezuela's severe food shortages by forcing people to work the fields is like trying to fix a broken leg with a band aid," Erika Guevara Rosas, Americas' Director at Amnesty International, said in a statement.