Venezuela slashes work week to two days for public employees amid power crisis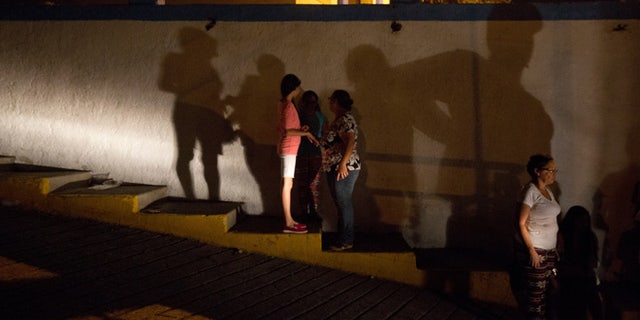 CARACAS, Venezuela (AP) – Venezuela's public employees will work only on Monday and Tuesday as the country grapples with an electricity crisis.
President Nicolas Maduro announced Tuesday that the government was slashing working hours for at least two weeks in a bid to save energy.
He said the water level behind the nation's largest dam has fallen to near its minimum operating level thanks to a severe drought. Experts say lack of planning and maintenance is also to blame.
The country's socialist administration already gave nearly 3 million public workers Fridays off earlier this month, and on Monday initiated daily four-hour blackouts around the country.
The government is now extending the Friday holidays to grade school teachers, though it appears employees of public hospitals and state-run supermarkets will still have to work.
Venezuelans reacted with disbelief to the news that most public workers would hardly be going into the office.
Workers will be paid for the days they're sent home. Some have been using their Fridays off to wait in lines to buy groceries and other goods. Others have been going home to watch TV and run the air conditioning, leading critics to say the furlough is not an effective energy-saving measure.
Power outages have been a chronic problem in this oil country. Maduro's predecessor President Hugo Chavez promised to solve the problem in 2010, but little has improved.
Like us on Facebook
Follow us on Twitter & Instagram