Venezuela promotes general indicted in US on drug charges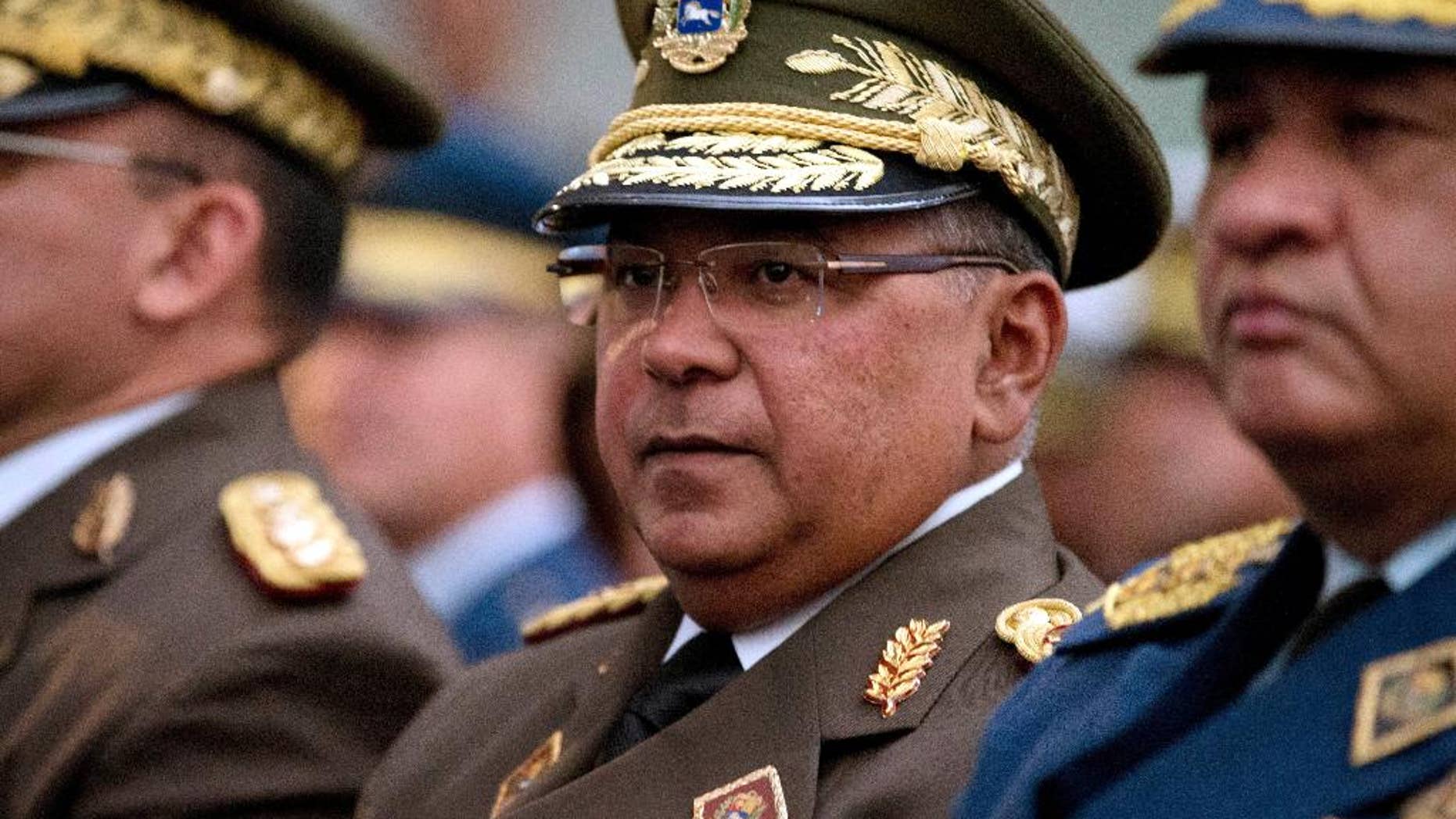 CARACAS, Venezuela – Venezuelan President Nicolas Maduro has named as interior minister a general the United States indicted this week on drug-trafficking charges.
U.S. prosecutors on Monday announced the indictment of Nestor Reverol, who once led Venezuela's anti-drug agency and National Guard.
On Tuesday, Maduro announced that he was promoting Reverol to show support for the general amid an attack from the U.S. "empire." Maduro says drug traffickers run U.S. politics and want to make Reverol pay for his good work cracking down on the drug trade in Venezuela.
Reverol has denied using his positions to facilitate the trafficking of cocaine.
Maduro on Tuesday also removed economic czar Miguel Perez, who was appointed six months ago. Perez had been seen as a more moderate voice in the cabinet.