Venezuela in chaos after massive power outage, Maduro's regime blames Marco Rubio
Venezuela plunged into darkness Thursday evening following one of the largest power outages in years, spreading chaos in an already disrupted country facing political turmoil.
The blackout began as most commuters were leaving work for home, hitting 22 out of 23 Venezuelan states, including the capital Caracas that until now managed to avoid the consequences of collapsing infrastructure and frequent outages.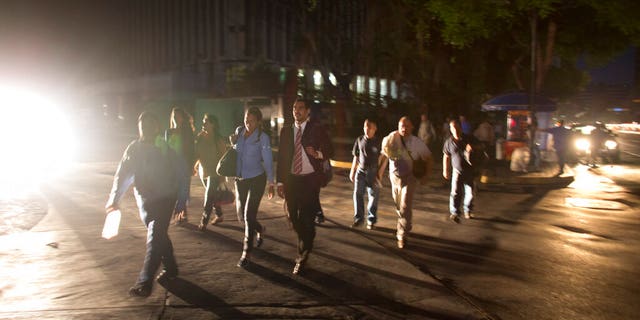 Thousands of commuters had to scramble to find a way back home as subway service stopped operating, while roads came to a standstill due to confusion over blackened stoplights.
The blackout forced hospital nurses to monitor patients, including premature babies in incubators, while holding candles.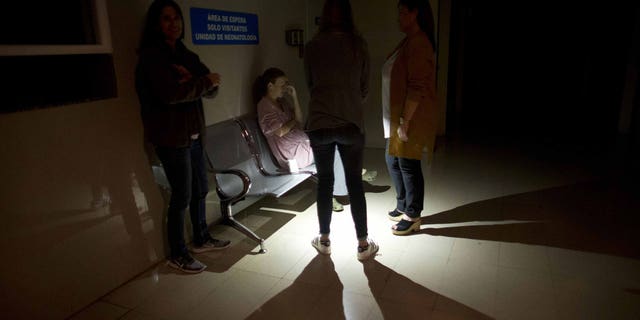 COLOMBIA STOPS BID BY EXILED SOLDIERS TO FORCEFULLY DELIVER AID TO VENEZUELA
Venezuela's disputed president Nicolas Maduro, meanwhile, blamed the blackout as an "electrical war" perpetrated by the United States without providing any proof, the latest sign of a dictator who's losing the grip over the country.
Communications Minister Jorge Rodriguez echoed Maduro and said right-wing extremists are causing mayhem in the country at the behest of Florida Republican Sen. Marco Rubio, a claim mocked by the senator on Twitter.
"My apologies to people of Venezuela," he wrote in a tweet. "I must have pressed the wrong thing on the 'electronic attack' app I downloaded from Apple. My bad."
Rodriguez urged people to be patient and promised to restore power within the hours of the blackout. Yet the blackout continued into early Friday morning, with Venezuelans opening their windows and banging pots and pans in the dark as a protest against the government, while some also cursed at Maduro.
The outage comes amid political turmoil in Venezuela, with Maduro facing a challenge for legitimacy from opposition leader Juan Guaido, the head of congress who was recognized as the legitimate leader of the country by the U.S. and about 50 countries around the world.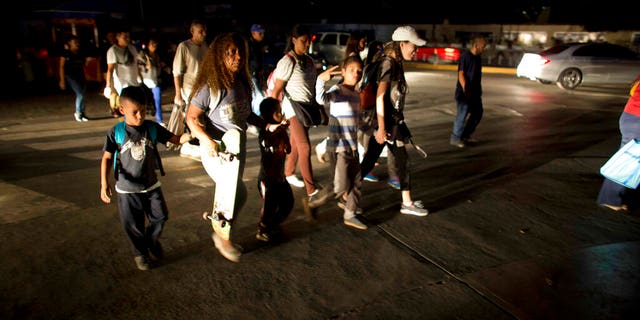 HUNDREDS OF VENEZUELA'S MILITARY DEFECT IN FOUR DAYS AS COUNTRY SPIRALS INTO FURTHER CHAOS
Guaido attacked the socialist regime for the blackout on social media.
"How do you tell a mom who needs to cook, an ill person who depends on a machine, a worker who should be laboring that we are in a powerful country without electricity?" he wrote, using the hashtag #SinLuz, meaning without light. "Venezuela is clear that the light will return with the end of usurpation."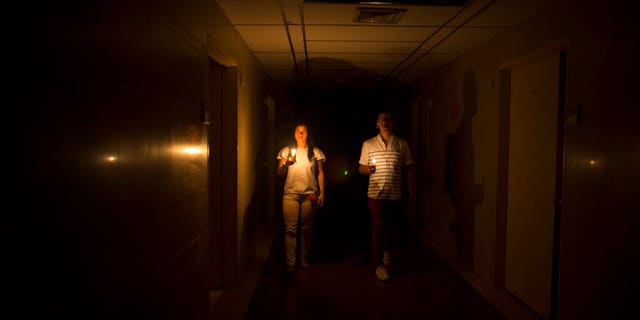 The shortage of goods and services has become a daily reality for Venezuelans, with many lacking food and basic medical supplies due to the failing socialist economy that made the country's currency worthless.
CLICK HERE TO GET THE FOX NEWS APP
The electrical system – once the envy of Latin America – has suffered years of mismanagement that was exacerbated amid dwindling financial resources that made it difficult for the government to continue subsidize the people's electricity bills.
The Associated Press contributed to this report.