Venezuela extends expired passports for two years amid paper and ink shortages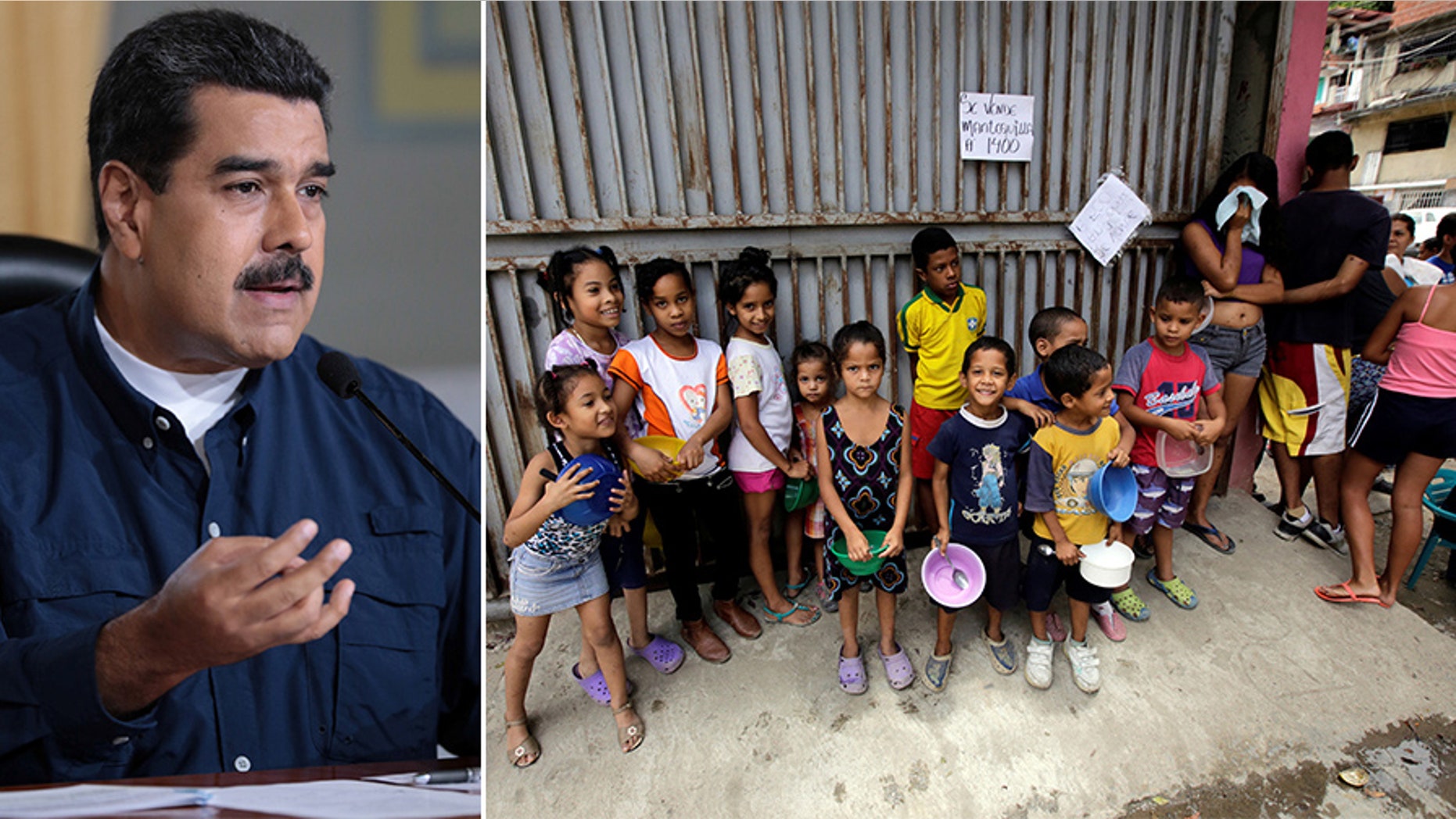 Venezuelan President Nicolás Maduro signed an emergency decree earlier this week extending expired passports for two more years amid a widespread shortage of paper and ink at the government agency that issues the travel documents.
Demand for new passports in Venezuela is at a record high – at least half a million people have been trapped in the South American nation for months as they wait for new travel documents, according to Britain's The Times – as the economic and political crisis in the country continues with no end in sight.
In August, neighboring Colombia reported that 58,000 Venezuelans immigrated to the country in August, three times the monthly average at the beginning of 2017, to escape the world's worst recession, soaring violent crime rates and an increasingly volatile political situation.
The passport shortage, which was first announced back in March, is only the latest item to be added to the list of scarcities in Venezuela.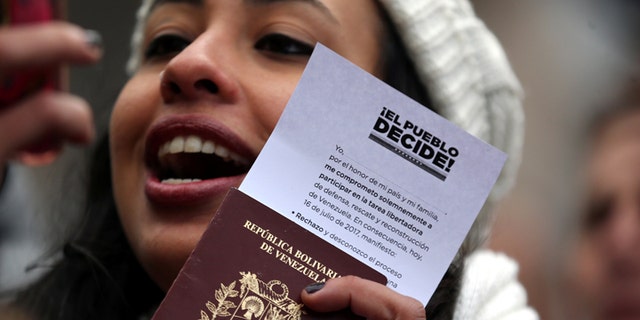 In Caracas and elsewhere, Venezuelans have struggled for months – and in some cases years – to get hold of supplies ranging from vital medications to toilet paper to basic foodstuffs. A video recently went viral of a starving homeless women in the Venezuelan resort town on Rio Chico, about 80 miles east of Caracas, skinning and eating a cat in front of a shocked crowd.
Even those Venezuelans who have a valid passport will have a tough time traveling abroad as the country's official currency, the bolivar, has basically become worthless, with one bolívar being worth about 10 cents in the U.S.
Venezuela's political upheaval and crumbling economy – the value of a bolívar in now worth less than the fake gold used in the popular online role-playing game "World of Warcraft" – has also caused a number of major airlines to stop flights to and from the country.
In July, Colombian Avianca stopped service to Venezuela and Delta Air Lines said it plans to suspend service in November. These two join a group of some of the largest airlines in the world to stop flights to Venezuela – United, LATAM, Lufthansa, Aeromexico and Air Canada are just a few
There are now only 10 international airlines that maintain service to Venezuela: American Airlines, Air Europa, Air France, Caribbean Airlines, Copa Airlines, Cubana, Iberia, Latin American Wings, Tame, TAP and Turkish Airlines.
"This is a real tragedy for every Venezuelan," Jason Marczak, director of the Latin America Economic Growth Initiative at the Atlantic Council's Adrienne Arsht Latin America Center, told Fox News. "Commercial flights are critical for Venezuelans who have the ability to leave the country and for those who lobby for help from abroad."
Home to the world's largest oil reserves, Venezuela was for decades an economic leader in the Western hemisphere and, despite a massive gap between rich and poor, was a major destination for neighboring Colombians and other Latin Americans fleeing their less prosperous and more troubled homelands.
But in 1999 with the rise to power of the late Hugo Chávez – whose social and economic reforms initially endeared him to the poor but also set up an unsustainable system of state spending – Venezuela's economy began to creep toward a crisis.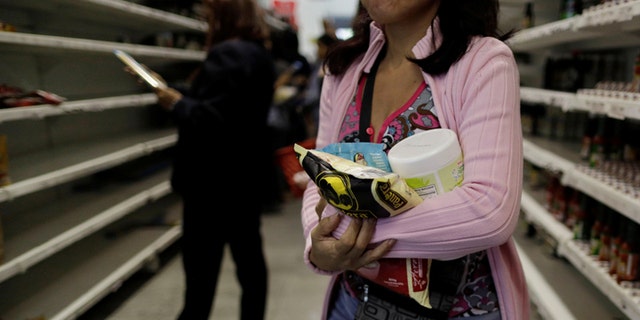 The situation has been exacerbated by Maduro, Chávez's successor, who took power in 2013, and by a plunge in global oil prices in 2015. The International Monetary Fund projects Venezuela's inflation rate could reach 720 percent this year, and 93 percent of Venezuelans said their income was not sufficient to buy the food they need, according to a study by some of country's top universities.
Far from derailing Maduro, the Venezuelan leader appeared emboldened by the sanctions, praising those accused by the U.S. government of undermining the nation's democracy and abusing human rights.
"We don't recognize any sanction," he said. "For us, it's a recognition of morality, loyalty to the nation and civic honesty."