Venezuela denounces France for treatment of 'world's worst skier'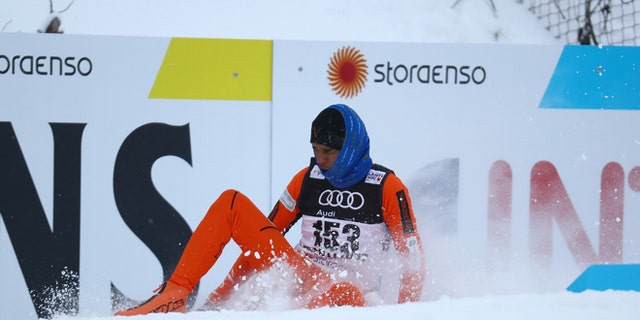 NEWYou can now listen to Fox News articles!
Venezuela is not only home to what is arguably the world's worst economy, but also the "world's worst skier."
Given the unflattering title following a miserable performance in the qualifying rounds of the Nordic World Ski Championships where he stumbled to the starting block, Adrian Solano has blamed his poor form on the fact that it was his first time skiing on snow. Previously he trained only on wheels in the decidedly less-than-frigid Venezuela.
Adding insult to injury, Solano was also recently stopped on his way to a training camp in Sweden by border agents during a layover in France. Apparently the French officials didn't believe that Solano was actually a professional skier – asking him if there was even snow in Venezuela and accusing of him of trying to illegally immigrate to the European nation.
"They did not believe that I ski in Venezuela," Solano told the Agence France-Presse news agency. "I told them that we train on wheels. I only had €28 with me and the police accused me of trying to immigrate because things were going badly in my country."
The snub by French officials not only embarrassed Solano and his trainer, but also apparently angered Venezuela's beleaguered President Nicolás Maduro.
In a series of tweets sent out on Thursday, Venezuelan Foreign Minister Delcy Rodríguez said that Maduro had instructed him to "deliver a strong protest to the French government for the affront against the Venezuelan athlete."
In a second tweet, Rodríguez added that "the insult against Venezuelans is absolutely unacceptable" and blamed opposition groups for bringing Venezuelans into disrepute around the globe.
Stuck back in Caracas, Solano's supporters started a GoFundMe page that took him to Finland just in time to compete.
In his first race, a 10-kilometer (about six miles) qualifying round, Solano failed to finish. He completed the first 3.5 kilometers in 37 minutes and 39 seconds -- the same amount of time it took other competitors to finish the entire course.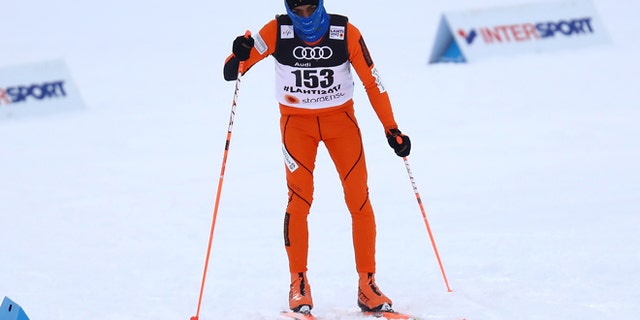 In the 1.6 kilometer cross-country sprint, he finished last in 156th place.
Despite his poor showing – and some nasty remarks on social media – Solano put a positive spin on his trip to Finland, where he finished the race with a triumphant raise of the arms and a big smile.
"Even though I didn't know snow and didn't get the opportunity to train here, I'm giving it my best. And well, even the mighty have fallen like I have but got back up and kept fighting. I don't plan on being the exception," Solano wrote on Instagram.
The Associated Press contributed to this report.