Vatican rejects Knights of Malta attempt to discredit probe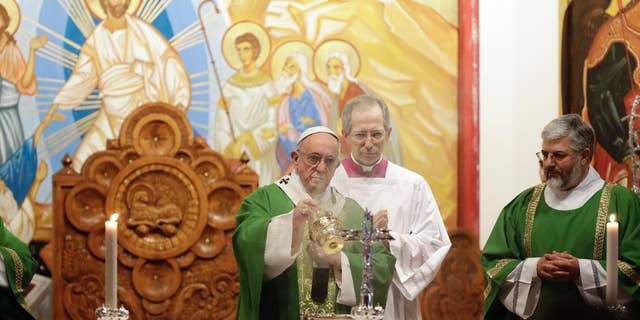 VATICAN CITY – The Vatican is striking back at the Knights of Malta, rejecting attempts to discredit its commission investigating the ouster of a top official of the ancient aristocratic lay Catholic order.
In a sharply worded statement Tuesday, the Holy See said it "reaffirms its confidence" in the commission appointed last month by Pope Francis to report on the "present crisis of the central direction" of the order.
The statement added that the Vatican "counts on the complete cooperation of all in this sensitive stage" — a reference to the order's refusal to cooperate with the investigation on grounds of its sovereign status.
The order's leader suspended Albrecht von Boeselager as grand chancellor over a condom distribution scandal involving the Knights' charity branch.