Utah woman accused of posing as lawyer re-arrested with triple the charges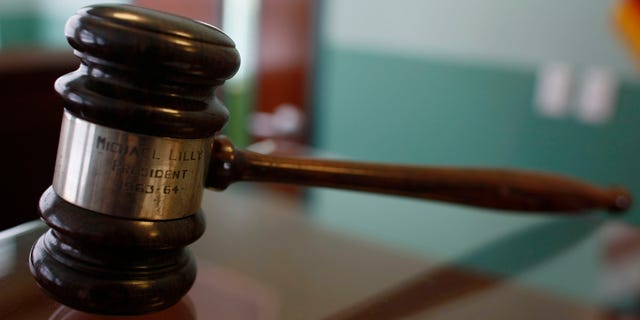 NEWYou can now listen to Fox News articles!
SALT LAKE CITY (AP) – A Utah woman accused of posing as a lawyer has been re-arrested and the number of charges she faces has tripled as state prosecutors take over a widening case.
Karla Carbo, 29, was arrested Friday on accusations she masqueraded as a lawyer in five different court hearings in November through December of last year, according to charging documents unsealed Monday.
Carbo had a law office and advertised legal services online, even though she has never been licensed to practice in Utah, authorities say. She represented five clients and charged them a total of $5,000 in criminal and divorce cases.
Carbo is also accused of hiring a legitimate attorney, who assumed Carbo was legitimate, to work as an assistant.
Details about the victims aren't included in the charging documents, but the case was investigated by a task force within the Utah Attorney General's Office that is dedicated to crimes within the state's immigrant community. After Carbo's first arrest in December, Summit County Sheriff's Capt. Justin Martinez said her clients were mostly Hispanic immigrants.
Carbo used a real lawyer's name and bar license number to avoid scrutiny and be allowed in the courtrooms in Salt Lake, Summit and Tooele counties, authorities say.
In one case, she negotiated a plea deal to get a person facing a felony a reduced charge.
Carbo, who is a Salt Lake County jail on a $95,000 bond, pleaded not guilty to the first set of charges after her December arrest. Her attorney, Michael Langford, said his client disputes the accusations.
Langford said he is still going through the new accusations. But he added that based on his review of the first charges, no one should jump to conclusions.
Carbo was first arrested in December. Her actions came to light after the attorney whose name she was using received a summons from the city of Draper, where Carbo was representing a client.
That attorney, Karla Stirling, doesn't practice criminal law but rather corporate law. Stirling said Monday she's pleased Utah Attorney General's Office has taken over the case.
Stirling been dealing with the fallout since November 2013, when she received notice that her dormant California bar license had been activated. It wasn't her, and she was able to put it back on hold, but she had a feeling something wasn't right, Stirling said. Authorities have since determined it was Carbo who tried to activate that license.
About a year later, Stirling received notice of a court hearing in Draper that she wasn't handling, leading her to call police and the state bar. Stirling said the Christmas holiday season became a very stressful time as she spent endless hours talking with authorities and trying to understand what Carbo had done.
Stirling hopes the Utah state bar considers steps to prevent this from happening again. One idea would be requiring lawyers to show a state bar card that isn't easily duplicated, she said.
Carbo's scheme was designed to make money, prosecutors said.
Carbo is scheduled to make a first court appearance on the new charges Wednesday in a state court in Salt Lake County.
Like us on Facebook
Follow us on Twitter & Instagram