US weighs response options as North Korea tests missiles
North Korea's latest missile test is raising serious questions on whether the U.S. military should consider shooting down future launches, officials say.
As tensions escalate with Pyongyang, officials say there is no guarantee that a U.S. defensive maneuver would be effective and that attention would likely focus on the likelihood of intercepting a missile in flight, Reuters reported.
The debate comes as North Korea sent a bold statement of defiance to the U.S. and its allies by firing a ballistic missile directly over Japan, the Pentagon confirmed Monday.
"We are still in the process of assessing this launch. North American Aerospace Defense Command (NORAD) determined the missile launch from North Korea did not pose a threat to North America. We are working closely with Pacific Command, Strategic Command and NORAD and will provide an update as soon as possible," the Pentagon said.
The intermediate-range missile fired over Japan's northern Hokkaido island was viewed as North Korea's disregard for recent U.N. sanctions and the West's tough rhetoric.
President Trump has insisted that all options are currently on the table for dealing with North Korea, although Washington remains reluctant to escalate an already tense situation.
U.S. Defense Secretary Jim Mattis has said the military would shoot down any missile deemed dangerous to the U.S. or its allies, Reuters reported.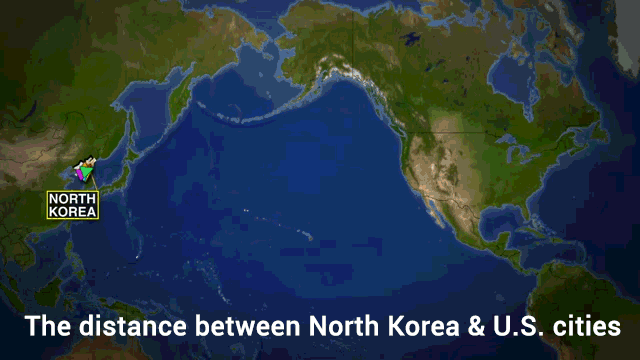 North Korea has conducted a series of test launches to develop its missile capability and recently threatened to send missiles over western Japan and into waters near the U.S. territory of Guam.
The Associated Press contributed to this report.