US warns airliners flying in Persian Gulf amid Iran tensions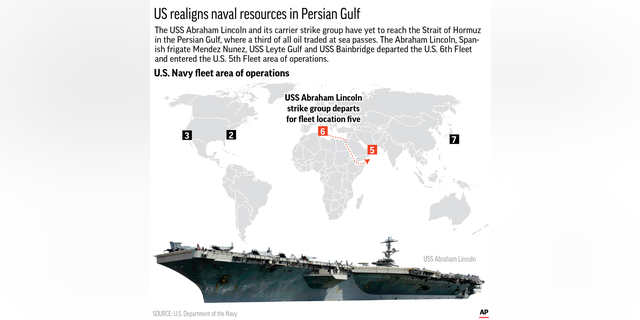 NEWYou can now listen to Fox News articles!
DUBAI, United Arab Emirates – U.S. diplomats are warning that commercial airliners flying over the wider Persian Gulf faced a risk of being "misidentified" amid heightened tensions between the U.S. and Iran.
The warning relayed Saturday by U.S. diplomatic posts from the Federal Aviation Administration underlined the risks the current tensions pose to a region crucial to global air travel.
It also served as a grim reminder that 30 years ago, the U.S. mistook an Iranian passenger jet for a warplane after their last naval battle with Tehran, killing all 290 people aboard.
Concerns about a possible conflict have flared since the White House ordered warships and bombers to the region to counter an alleged, unexplained threat from Iran. President Donald Trump since has sought to soften his tone.