US submarine that fired missiles at Syria 'not welcome' in Naples, Italy, mayor says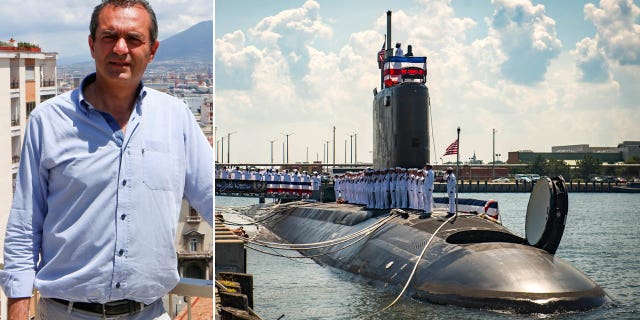 NEWYou can now listen to Fox News articles!
The U.S. nuclear submarine that took part in the missile strikes on Syria after a deadly chemical weapons attack on civilians is not welcome in one of Italy's largest ports, the city's mayor said Monday.
Naples Mayor Luigi de Magistris complained to port officials after the U.S.S. John Warner was given permission to travel in the area on March 20, which he claims breaches a 2015 act that declared the city a "denuclearized zone," Italy's ANSA news service reported.
In a note to Rear Admiral Arturo Faraone, who runs the port authority, de Magistris told the officials that the order aims to prevent "any nuclear-propelled vessel or one that contains nuclear weapons" from entering the city limits.
"Our administration is not against anyone but it is in favor of policies of peace, disarmament and international cooperation," the mayor told ANSA.
The U.S.S John Warner is a Virginia-class attack submarine, which was the 12th of its type to join the Navy's fleet in 2015 and first to be homeported in Norfolk, Va.
U.S. Fleet Forces Command posted a video on YouTube of the submarine launching tomahawk missiles from the Mediterranean Sea as part of a multi-national strike operation against the Syrian government for its role in the deadly chemical attacks.
DELAYS KEEP INSPECTORS FROM REACHING SYRIA ATTACK SITE
"The fact that it is the same submarine (involved in the Syria attack) further reinforces the rightness of the order with which we said ships of nuclear propulsion or carrying nuclear weapons are not welcome in the port of Naples and, therefore, they are not allowed to transit or stay," the mayor told ANSA.
Italy, which did not take part in the strikes last Friday, does support the decision by the United States, France and Britain to disable the use of the chemical weapons, Premier Paolo Gentiloni told lawmakers in Rome on Tuesday.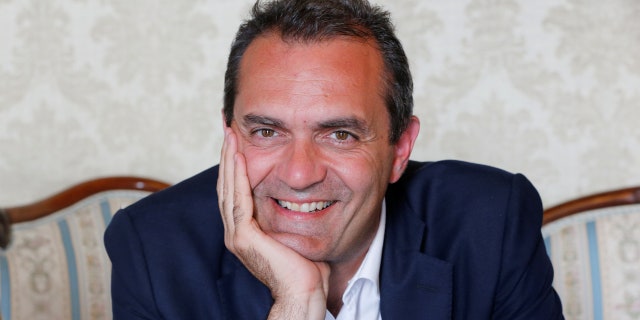 Italy's role in any military action have been politically sensitive given the impasse in forming a new government after last month's elections ended with a hung parliament, according to the Associated Press.
The leader of the center-right coalition, Matteo Salvini, has come out against the strikes.
Gentiloni said that Italy gave logistical support to the operation from the joint air base in Aviano on the condition that "no actions aimed at striking Syria would depart from our territory. And so it was."
The Associated Press contributed to this report.