US, South Korea deploy stealth jets in military drill after North Korea's ICBM launch
The United States and South Korea kicked off a massive military drill Monday with hundreds of aircraft -- including two dozen stealth fighter jets -- despite North Korea's claim the exercise brings the Korean Peninsula "to the brink of nuclear war."
The drills also come less than a week after Kim Jong Un ordered North Korean officials to fire the rogue regime's most powerful intercontinental ballistic missile yet, and boasted how the rocket could carry a "super-large heavy nuclear warhead" that could strike the "entire U.S. mainland."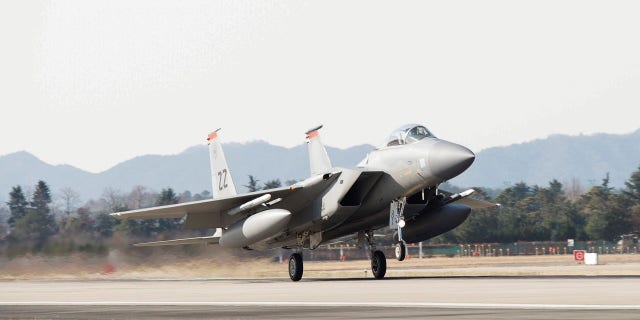 The five-day U.S.-South Korea drill, called Vigilant Ace, will include the latest generations of six F-22 Raptors and 18 F-35 stealth fighter jets, the first time such a large number will partake the regular joint exercise between the two allies, Yonhap News Agency reported. In total, 230 aircraft will be flying at eight U.S. and South Korean military installations in the South — with six EA-18G Growler electronic warfare jets and dozens of F-15C and F-16 fighter jets also participating.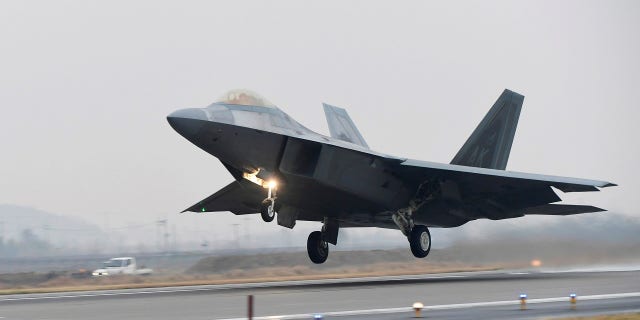 Some Marine F-35Bs, stationed in Japan, are also expected join the training, according to Yonhap.
About 12,000 U.S. military personnel are participating. The drills will also include simulating precision strikes that target mock nuclear weapons and missiles fired by North Korea.
The training is held each year in the late fall and was planned before Wednesday's North Korean missile test, the U.S. Seventh Air Force said in a statement. South Korea's defense ministry said the drills are meant to improve their wartime capabilities and preparedness.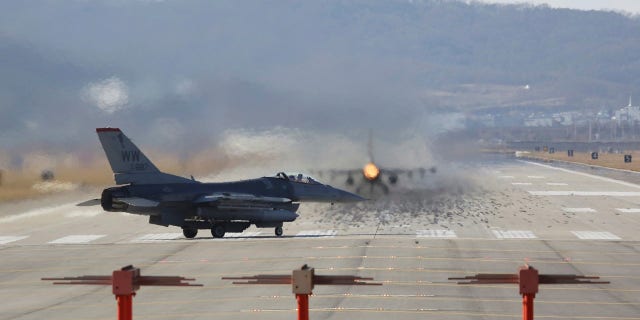 The exercise was earlier reported to be the "biggest ever" conducted, but a South Korean Defense Ministry official has corrected his earlier statement.
Despite launching its "greatest ICBM," called the Hwasong-15, last week, the Hermit Kingdom blasted the U.S. and South Korea on Sunday and claimed the joint exercise was pushing the Korean Peninsula "to the brink of a nuclear war," according to a statement released by its state-run newspaper Rodong Sinmun.
"It is an open, all-out provocation against the DPRK, which may lead to a nuclear war any moment," the statement said.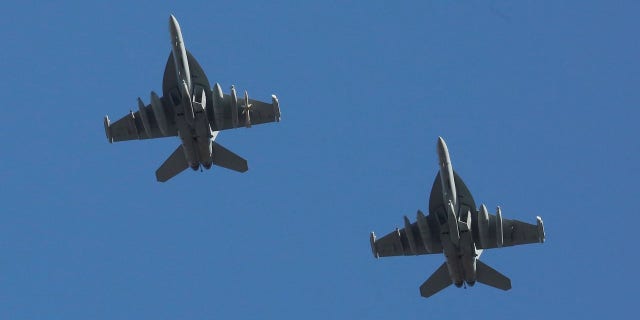 North Korea took particular notice of the large number of stealth fighters, saying: "The U.S. and the South Korean puppet forces are so foolish as to run amok with such stealth fighters."
It added: "The stealth fighters, which the enemies boast so much of, will not escape the fate of a tiger moth."
In a separate Korean News Agency statement, North Korea threatened to "seriously consider the taking of a highest-level hard-line countermeasures in history to cope with the U.S. and its vassal forces' reckless moves" against the regime.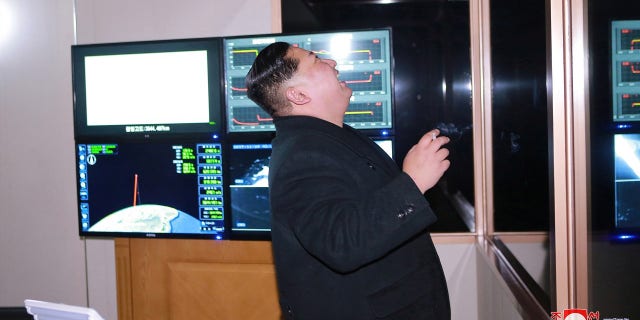 Though many South Koreans usually take North Korea's bombastic rhetoric with a grain of salt, some senior American officials, including Sen. Lindsey Graham, R-S.C., believe U.S. military families should return to America amid the growing crisis.
"We're running out of time," Graham said.
He added: "It's crazy to send spouses and children to South Korea, given the provocation of North Korea. South Korea should be an unaccompanied tour. So, I want them to stop sending dependents, and I think it's now time to start moving American dependents out of South Korea."
The Associated Press contributed to this report.