US shoots down Iranian drone in Syria
A U.S. aircraft shot down an armed Iranian drone advancing on coalition forces in southern Syria on Tuesday, Fox News confirmed.
The armed pro-regime Shaheed-129 UAV was shot down by a U.S. F-15E Strike Eagle about 12:30 a.m. after it displayed hostile intent and advanced on Coalition forces. This is the second the U.S. shot down an Iranian drone in less than a month.
The coalition forces were manning an established combat outpost to the northeast of At Tanf where they are training and advising partner ground forces in the fight against ISIS. This is the same location where another pro-regime UAV dropped munitions near Coalition forces before it was shot down on June 8.
The F-15E intercepted the armed UAV after it was observed advancing on the coalition position. The armed UAV was shot down when it continued to advance on the coalition's position without diverting its course.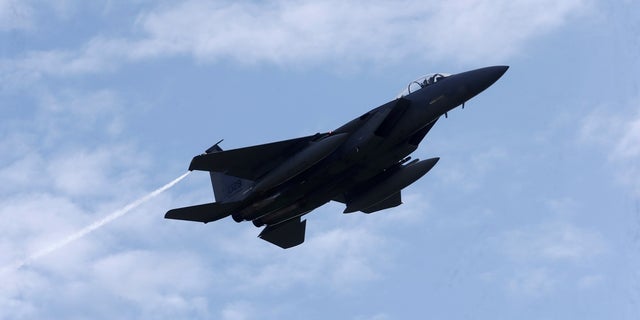 The coalition has made it clear to all parties publicly and through the deconfliction line with Russian forces that the demonstrated hostile intent and actions of pro-regime forces toward coalition and partner forces in Syria conducting legitimate counter-ISIS operations will not be tolerated.
There is a deconfliction mechanism in place with Russian forces to reduce uncertainty in this highly contested space and mitigate the chances of strategic miscalculation. Given recent events, the coalition will not allow pro-regime aircraft to threaten or approach in close proximity to Coalition and partnered forces.
The coalition presence in Syria addresses the imminent threat ISIS in Syria poses globally. It does not seek to fight Syrian regime, Russian, or pro-regime forces partnered with them, but will not hesitate to defend Coalition or partner forces from any threat. The coalition calls on all parties to focus their efforts on the defeat of ISIS, which is our common enemy and the greatest threat to regional and worldwide peace and security.
Tuesday's incident also marks the fifth time since late May that the U.S. military has bombed pro-Syrian forces in southern Syria.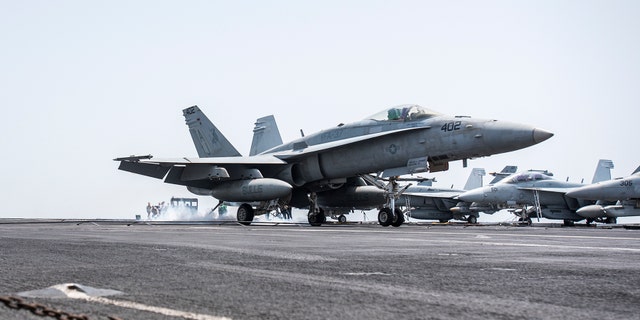 On Sunday, a U.S. F-18 Super Hornet shot down a Syrian Air Force fighter jet near the town Tabqa for the first time, U.S.-led coalition headquarters in Iraq said in a statement. The Syrian government SU-22 dropped bombs near the Syrian Democratic Forces.