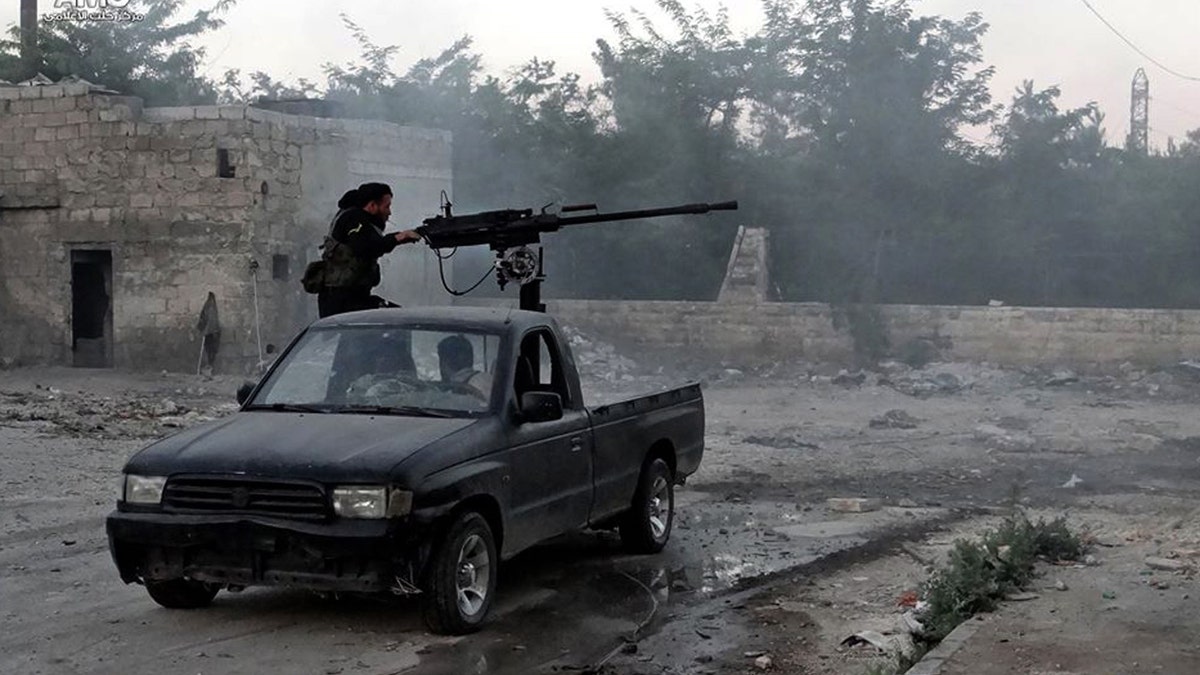 Senior U.S. officials will meet with their Russian counterparts and an international mediator in Geneva, Switzerland Tuesday to open discussion on a peace conference on Syria.
U.N. spokeswoman Corinne Momal-Vanian gave details of the conference with mediator Lakhdar Brahimi at a press briefing in Geneva, according to a Reuters report.
"Any talk, any discussion is a positive sign," Momal-Vanian said.
An international peace conference looking to end the war in Syria has been in the works for several months but likely won't take place before August, after G8 leaders disagreed with Russia over the nature of a transitional government.
Western powers have agreed to increase aid to the mainly Sunni rebels fighting President Bashar al-Assad's government forces in Syria, after insurgents were driven from the key town of Qusair, north of Damascus. Iran and Russia have been providing weapons to Assad's army, and Lebanon's Hezbollah fighters have joined his forces to push the rebels out.
Reuters is also reporting that foreign ministers of the Friends of Syria group of nations are set to meet in Qatar Saturday to discuss ways to help the rebel group Free Syrian Army defend the Northern city of Aleppo.
More than 93,000 people have died in Syria's two-year civil war.
Reuters contributed to this report.