US Navy seizes cache of small arms in Gulf of Aden, official says
The U.S. Navy recently intercepted a large cache of small arms, including hundreds of AK-47s, that were on a ship in the Gulf of Aden earlier this week, a senior U.S. defense official told Fox News on Wednesday.
Sailors from the destroyer USS Jason Dunham boarded the ship and made the seizure. The incident was first reported by CNN.
U.S. officials have not disclosed from where the weapons shipment originated.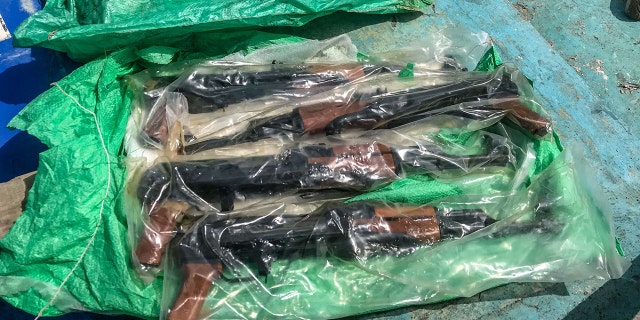 IRAN CLAIMS IT CONTROLS STRAIT OF HORMUZ, PROMPTING POMPEO DENIAL
The Gulf of Aden connects the Red Sea to the Arabian Sea and Indian Ocean via the narrow Bab al-Madeb strait. Last month, Saudi Arabia's state oil company temporarily suspended oil shipments through the strait after Iran-backed Shiite rebels in Yemen fired on two oil tankers, damaging one of them.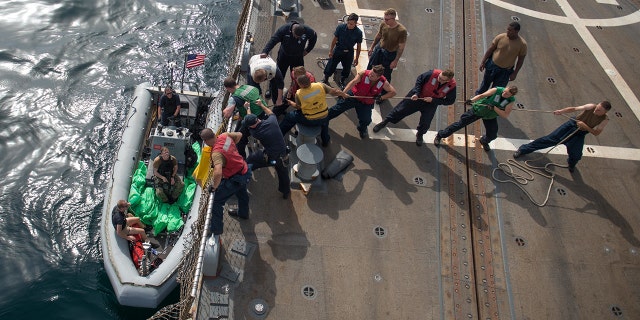 The shipments were resumed earlier this month after the Saudi energy minister vowed that the Riyadh-led coalition in Yemen's civil war had taken "necessary measures" to secure the shipments.
Fox News' Jennifer Griffin and The Associated Press contributed to this report.