US names special coordinator for Haiti response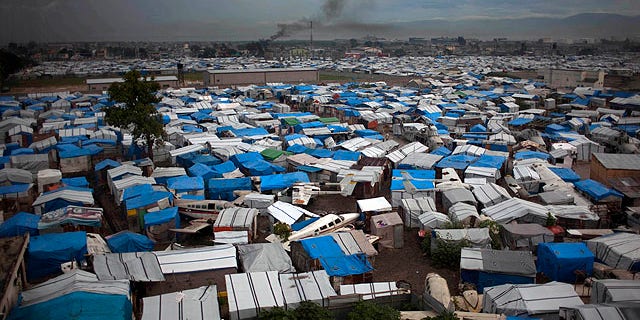 PORT-AU-PRINCE, Haiti – The U.S. State Department has named a special coordinator to oversee Washington's reconstruction plans in earthquake-ravaged Haiti amid complaints about the lagging of promised aid money.
Two officials at the department told The Associated Press on Wednesday that Thomas C. Adams has already started on the job. The officials agreed to discuss the move only if not quoted by name because the appointment had not been made public.
The disclosure came a day after the AP reported that none of the $1.15 billion in reconstruction aid pledged by the U.S. in March has arrived. Washington has provided $1.1 billion in humanitarian aid since the quake, but rebuilding cannot begin without the promised longterm reconstruction funds from the U.S. and others.
In the meantime, 1.3 million Haitians remain on the streets nearly nine months after the magnitude-7 earthquake, living in miserable conditions and dying in storms.
The funds were approved by Congress over the summer but cannot be released until a plan for spending the money is formalized. The State Department sent lawmakers one such plan Sept. 20 and gave legislators 15 days to review it. Whether they act or not, the money can be released as soon as the review period expires.
The Obama administration is "in the final phase of working with them (Congress) on the release of supplemental funding to implement our long-term strategy," said State Department adviser Caitlin Klevorick, who works on Haiti.
Officials said the money could be made available within the coming weeks.
Meanwhile, the Senate Foreign Relations Committee drafted a more detailed authorization bill that could also release the money. That is being held up by Sen. Tom Coburn, a Republican from Oklahoma, who placed a "hold" on the bill because he objected to the creation of such an office, which he says would duplicate the role of the U.S. ambassador to Haiti.
Coburn's office did not immediately respond to a request for comment on Adams' appointment.
Klevorick also disputed the heightened criticism about aid funds not being delivered. She said $300 million in previously committed spending during that time has gone to water, food, shelter, health and longer-term projects such as agriculture and the creation of a center to train Haitians to work in garment factories.
The Haiti special coordinator's office will oversee diplomatic relations with Haiti and reconstruction strategy, according to an internal State Department memo on Adams' appointment obtained by the AP. Legislators proposed financing the office at $5 million a year for five years and employ up to seven people.
Adams is a 35-year veteran of the State Department, the memo says. He was previously coordinator of assistance to Europe and Eurasia, overseeing aid to 18 former states of the Soviet Union and eastern Europe.
___
Associated Press Writer Matthew Lee in Washington contributed to this report.