US Hurricane Center upgrades strengthening tropical depression to Tropical Storm Cristobal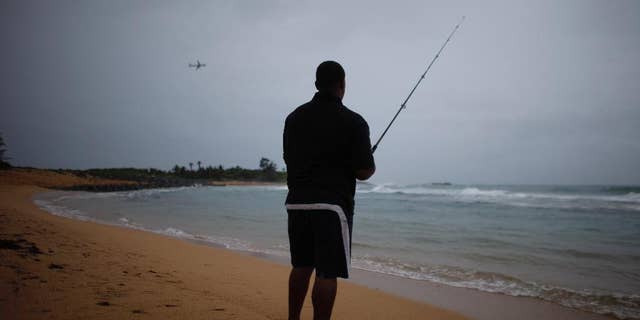 NASSAU, Bahamas – The U.S. Hurricane Center says a tropical depression that dumped heavy rains on parts of Puerto Rico and the Dominican Republic has been upgraded to Tropical Storm Cristobal.
The hurricane center says the storm is expected to strengthen Sunday as it passes close to the Bahamas. The storm which began as the fourth depression of the Atlantic hurricane season formed over the Turks and Caicos Islands on Saturday.
The tropical storm had sustained winds of 35 mph (55 kph) and was located about 40 miles (160kilometers) north northwest of Mayaguana island. The storm was moving northwest at about 9 mph (15 kph).