US evacuates more embassy personnel out of South Sudan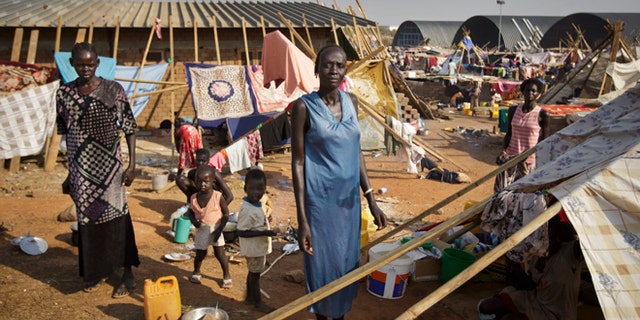 JUBA, South Sudan – The U.S. Embassy in South Sudan is evacuating more of its personnel because of a deteriorating security situation.
The embassy said Friday that it is organizing another evacuation flight to leave Friday. The embassy has already organized about a dozen flights since fighting broke out Dec. 15.
The embassy did not give a specific reason why it is evacuating more personnel. An anti-government force controls a state capital about 70 miles north of the country capital, Juba. South Sudan's military spokesman says that force wants to advance on to Juba.
The embassy said it will no longer provide consular services in South Sudan as of Saturday.
Even as rebels threaten to march on the capital, representatives for the warring parties are holding preliminary peace talks in Ethiopia.