US drone strike kills two militants in Pakistan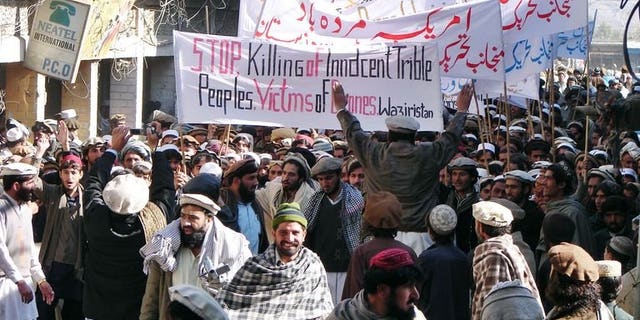 MIRANSHAH, Pakistan (AFP) – A US drone strike in Pakistan's troubled northwestern tribal belt late Saturday killed two militants on a motorcycle and damaged nearby houses, officials said.
The attack took place in the Mir Ali area, some 35 kilometres (21 miles) east of Miranshah, the main town of North Waziristan tribal district, a stronghold of Taliban and Al-Qaeda-linked militants along the Afghan border.
Local security officials said both the militants were believed to be from Turkmenistan but their exact nationalities are yet to be ascertained.
"The target of the drone was the militants on (the) motorcycle, some nearby houses were also damaged," a local security official told AFP in Miranshah.
Another security official in Miranshah added they were "verifying the reports that both the militants" were from Turkmenistan.
Attacks by unmanned American aircraft are deeply unpopular in Pakistan, but Washington views them as a vital tool in the fight against Taliban and Al-Qaeda militants in the lawless tribal areas along the border with Afghanistan.
Pakistan has repeatedly protested against these strikes and has also summoned US diplomats in Islamabad to condemn the drone strikes, which it says are a violation of Pakistan's sovereignty and territorial integrity.