US college student convicted, deported from Vietnam after violent clashes with police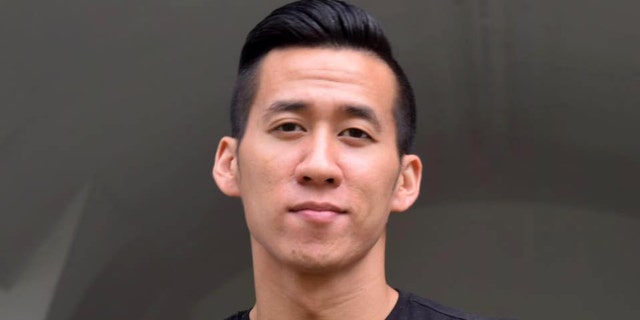 An American college student who was arrested last month for taking part in violent protests has been deported from Vietnam.
William Nguyen, 32, who is of Vietnamese descent, was visiting Ho Chi Minh City on June 10 ahead of graduating from a master's program at the University of Singapore when he took part in protests against a proposed law on special economic zones that many say would benefit Chinese investors.
On Friday, a Vietnamese court convicted the Houston, Texas native of disturbing the peace and ordered him deported.
A court official said that Nguyen admitted to the violation and showed remorse, which resulted in a lenient sentence. He had faced up to seven years in prison.
AMERICAN COLLEGE STUDENT IS ARRESTED IN VIETNAM AFTER VIOLENT CLASHES WITH POLICE
Demonstrations in communist Vietnam are uncommon and often broken up by plainclothes police.
A video circulating on the internet following the June 10 protest purportedly showed Nguyen, a Yale graduate, "beaten over the head and dragged into the back of a police truck," his family said in a statement at the time.
Nguyen chronicled the protests in a series of tweets before his arrest.
"I can't stress how enormous of an achievement this is for the Vietnamese people," he said in one tweet. "The communist government is allowing people to assemble peacefully and the people are exercising their civic duty to protest injustice."
He then posted several tweets showing footage of the peaceful march as it turned violent.
"He is a proud Vietnamese-American, and passionate about his studies, specifically Southeast Asian studies, in which he majored," his sister, Victoria Nguyen, said in an email to The New York Times, at the time of his arrest.
U.S. Secretary of State Mike Pompeo tweeted later Friday that he was "tremendously pleased" Nguyen would be returning home to his family.
The State Department had previously said Pompeo had raised Nguyen's case while meeting with Vietnamese officials during his visit to Hanoi earlier this month.
Six Vietnamese citizens have been sentenced to up to 2 ½-years in prison for the protest and more are awaiting trial.
The protest was one of several in the country. It concerned three special economic zones, where according to proposed legislation, land could be rented up to 99 years. The passage of the law was postponed to allow more research.
Mistrust of China runs deep in Vietnam, one of the most outspoken critics of Chinese construction and militarization of artificial islands in the South China Sea's disputed waters. Anti-Chinese riots in 2014 left four people dead and more than 100 injured.
Fox News' Chris Irvine and the Associated Press contributed to this report.