US carries out sixth straight day of airstrikes in Somalia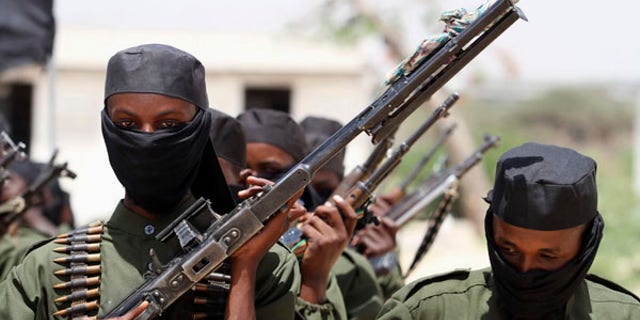 The US Africa Command announced the U.S. military conducted another airstrike in Somalia on Tuesday killing 'several militants' belonging to the terrorist group, al-Shabaab.
A defense official tells Fox that a drone carried out the strike 60 miles northwest of the capital, Mogadishu. The U.S. military has carried out airstrikes for six consecutive days in Somalia beginning last Thursday, killing over 45 al-Shabaab and ISIS fighters.
A spokeswoman from U.S. Africa Command tells Fox News it is not immediately clear if any more strikes have been launched Wednesday.
Earlier this month the US launched the first airstrikes against ISIS in Somalia. Last month, the U.S. conducted its first strikes against ISIS in Yemen, days after the ISIS so-called capital in Raqqa, Syria crumbled.
There have been roughly 30 airstrikes in Somalia in 2017 after President Trump authorized the military to begin conducting offensive airstrikes against terrorists groups in Somalia.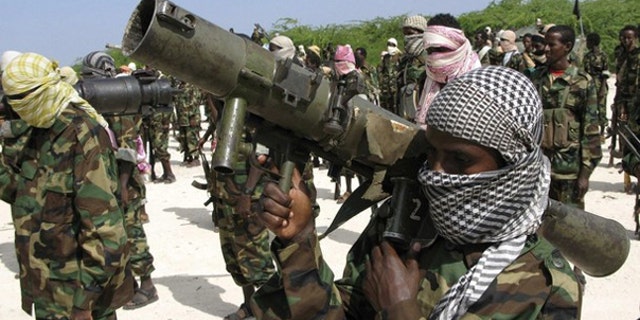 US DRONE STRIKE IN SOMALIA KILLS 'SEVERAL' AL-SHABAAB MILITANTS
The rise of airstrikes in Somalia and Yemen coincides with more bombs being dropped in Afghanistan as thousands of American troops arrive to ramp up the fight against the Taliban.
The U.S. has dropped twice as many bombs on the Taliban and an ISIS affiliate in Afghanistan this year than all of last year, according to a new report from the U.S. Air Force.
As the ISIS fight in Iraq and Syria winds down, more jets are being tasked to conduct strikes in Afghanistan. The U.S.-led air wars in Iraq, Syria and Afghanistan are run out of the same operations center on a base in Qatar.
There are roughly 400 US troops on the ground in Somalia. In May, a Navy SEAL was killed fighting al-Shabaab, the first US combat death in Somalia since the "Black Hawk Down" incident in 1993.
"Al-Shabaab has pledged allegiance to al-Qaeda and is dedicated to providing safe haven for terrorist attacks throughout the world. Al-Shabaab has publicly committed to planning and conducting attacks against the U.S. and our partners in the region," said US Africa Command in a statement.