US-backed fighters clearing war remnants in Syria's Raqqa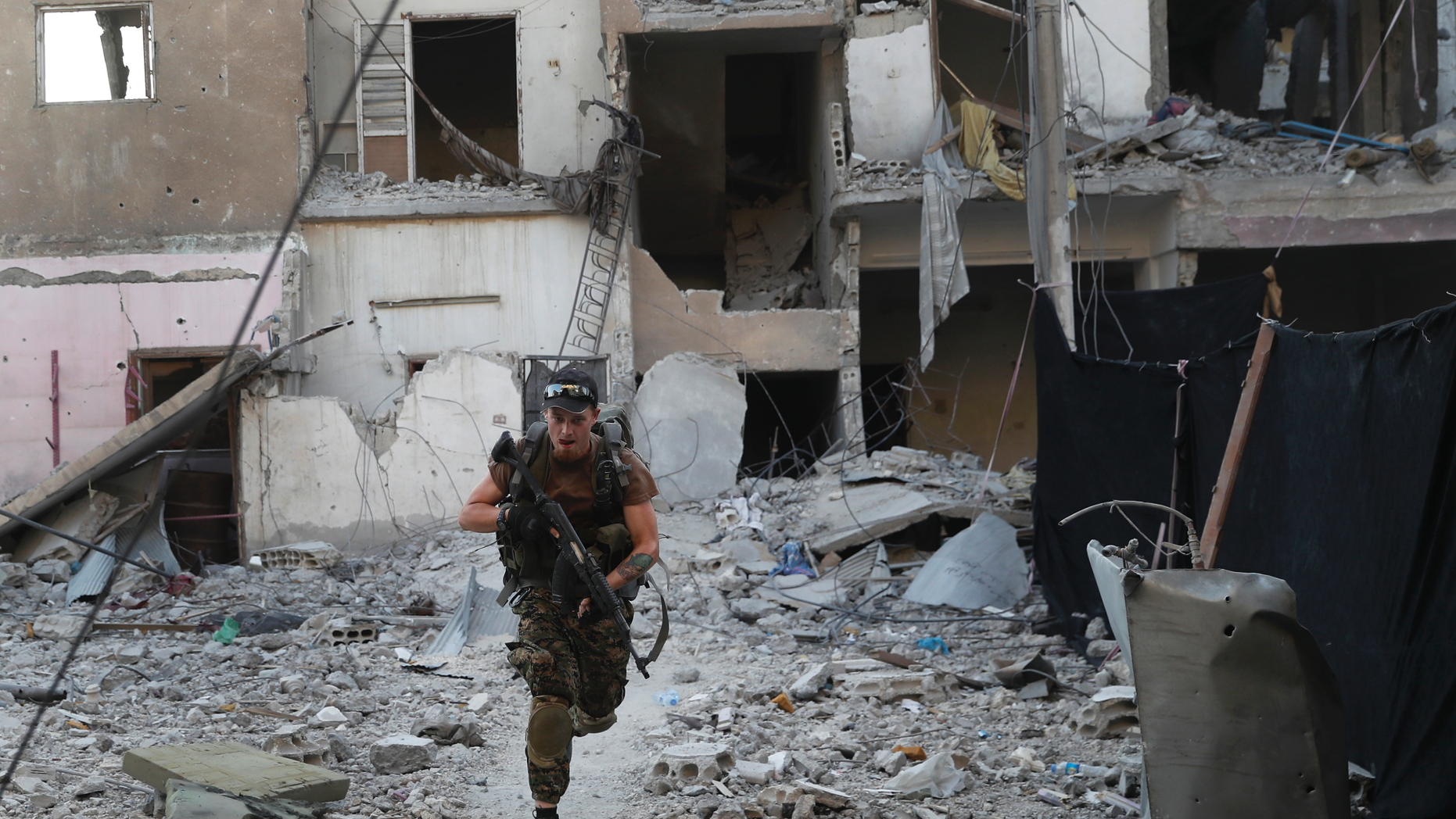 BEIRUT – The spokesman for U.S.-backed forces fighting Islamic State militants in Syria says the fighters are removing land mines and clearing main roads in the city of Raqqa, a day after they announced it was captured.
Mustafa Bali, the Syrian Democratic Forces spokesman, says preparations are also underway on Wednesday for a formal declaration of the liberation.
SDF announced on Tuesday that their troops have taken full control of the city, once the heart of IS' self-styled caliphate.
Brett McGurk, the top U.S. envoy for the coalition battling the Islamic State group, is in northern Syria. He posted a photograph of surrendering IS militants, saying: "once purported as fierce, now pathetic and a lost cause."
McGurk says the United States will help in clearing explosives and restoring services in the city.