US and South Korea to announce suspension of major military drills this week, report says
South Korea and the United States are likely to announce their decision to suspend large-scale military exercises this week as a step in the ongoing push to get North Korea to give up its nuclear weapons.
Reuters reports that any announcement will include some type of "snapback" provision whereby the exercises would restart if North Korea fails to keep its promise to denuclearize.
According to South Korean news agency Yonhap, the suspension will only affect major joint exercises between the two allies, not more routine military training.
Officials in Seoul and Washington were reportedly surprised when President Trump pledged to end "war games" after his historic summit with North Korea's Kim Jong Un in Singapore last week.
Trump has also previously derided the joint exercises as too costly.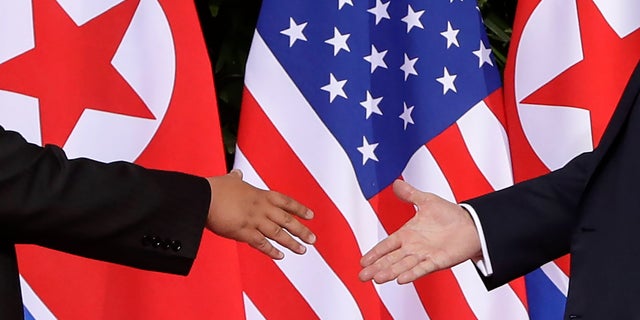 Yonhap also reported Sunday that during military talks between the two Koreas on Thursday, South Korean officials asked their northern counterparts to relocate artillery 18 to 24 miles away from the heavily fortified military demarcation line that divides the two countries.
However, the South's defense ministry denied that it made such a request.
The U.S.-South Korean military exercise drills involve thousands of troops from both nations.
The next major drill, Ulchi Freedom Guardian, is planned for the end of the summer.
Last year, 17,500 American and more than 50,000 South Korean troops participated in Ulchi Freedom Guardian, although the exercise is mostly focused on computerized simulations rather than live field exercises with tanks and weapons.