US ambassador's Passover wishes spark wave of angry comments from Poles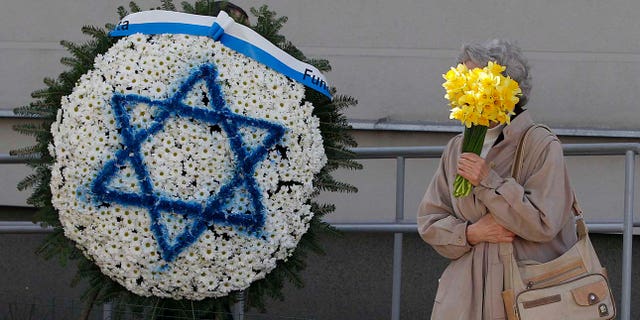 The U.S. ambassador to Poland sparked a wave of angry comments on Twitter after she wished Jews a happy Passover in Polish on Friday.
Ambassador Georgette Mosbacher, who also wished Poles a happy Easter on Sunday, was accused of offending the mostly Roman Catholic country with the tweet, with some calling it a "provocation."
Her tweet said: "On the occasion of the Feast of Pesach, commemorating the departure of the Israelites from Egyptian bondage tonight, I wish peace and joyful holidays! Chag Pesach Sameach, Happy Passover!"
It triggered many anti-Semitic comments including one claiming that "only Catholics live in Poland."
POLISH NEWSPAPER'S FRONT PAGE SPARKS OUTRAGE AFTER IT INSTRUCTS 'HOW TO SPOT A JEW'
Another said in part: "it is a great snub for the Polish nation that just Jewish individuals still on this earth."
Robert Bakiewicz, a far-right activist who organizes a yearly Independence Day march said: "Christ died and was resurrected also for you, pagans and traitorous Jews."
Some came to Moschaber's defense, recalling that Poland also has a small Jewish population.
This weekend – during the 76th anniversary of the Warsaw Ghetto Uprising – Jews held a special Passover Seder with approximately 100 Jewish families from Israel, Europe, and the United States at the Warsaw Ghetto.
CLICK HERE TO GET THE FOX NEWS APP
Poland was home to Europe's largest Jewish population before the 1939 occupation by Nazi Germany. The government has also been accused in the past of trying to rewrite history by banning any suggestion of Polish complicity in the Holocaust.
The Associated Press contributed to this report.