US aircraft carriers join Japanese forces off North Korean coast for military training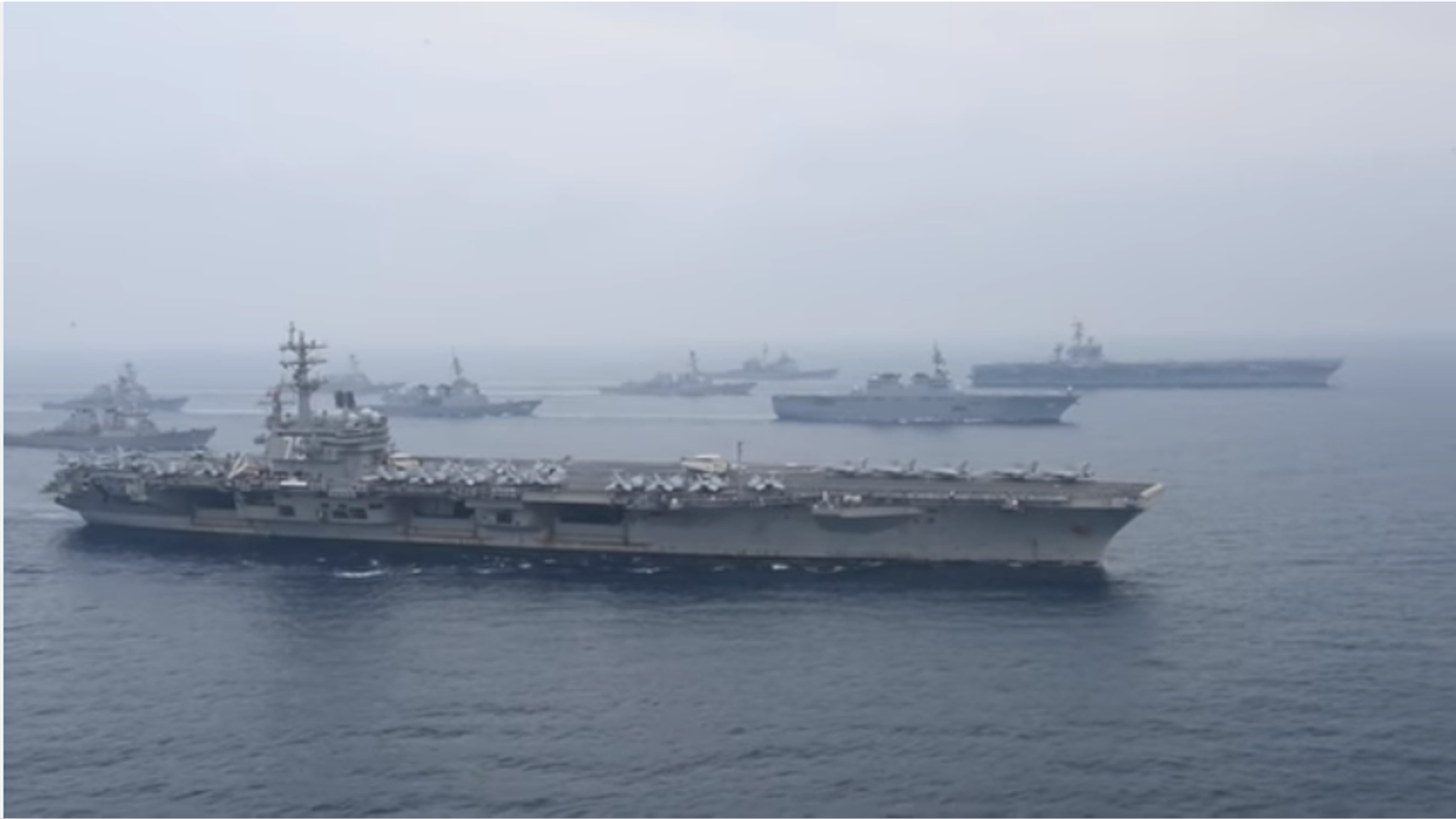 United States aircraft carriers joined Japanese forces in the Sea of Japan on Thursday for training exercises, creating the largest display of naval power near the peninsula since North Korea's recent successful missile tests.
USS Ronald Reagan and USS Carl Vinson strike groups trained with 10 other warships, including two carrier air wings, in the routine exercise, according to the U.S. Navy.
"Japan Maritime Self Defense Force (JMSDF) and U.S. Navy forces routinely train together to improve interoperability and readiness to provide stability and security for the Indo-Asia Pacific region," the Pentagon said.
US CONDUCTS SUCCESSFUL MISSILE INTERCEPT TEST, PENTAGON SAYS
The last dual carrier operation known to the public occurred last year when USS Ronald Reagan and USS John C. Stennis groups sailed to the Philippine Sea, according to Stars and Stripes.
The joint training comes after North Korea successfully carried out three ballistic missile tests in a month. The rogue nation has vowed to create a nuclear missile with the capability of reaching U.S. soil. Earlier this week, North Korean leader Kim Jong Un promised to send the U.S. a bigger "gift package."
WILL THE US MISSILE TEST ENCOURAGE NORTH KOREA TO EASE UP?
On Tuesday, the U.S. military conducted a successful missile intercept test, shooting down a mock nuclear, the Pentagon said. The successful test was the first of its kind in nearly three years.
North Korea's most recent test was conducted on Sunday, when it launched short-range Scud ballistic missile off its eastern coast, flying for six minutes before landing in the Sea of Japan.
Fox News' Jennifer Griffin contributed to this report.