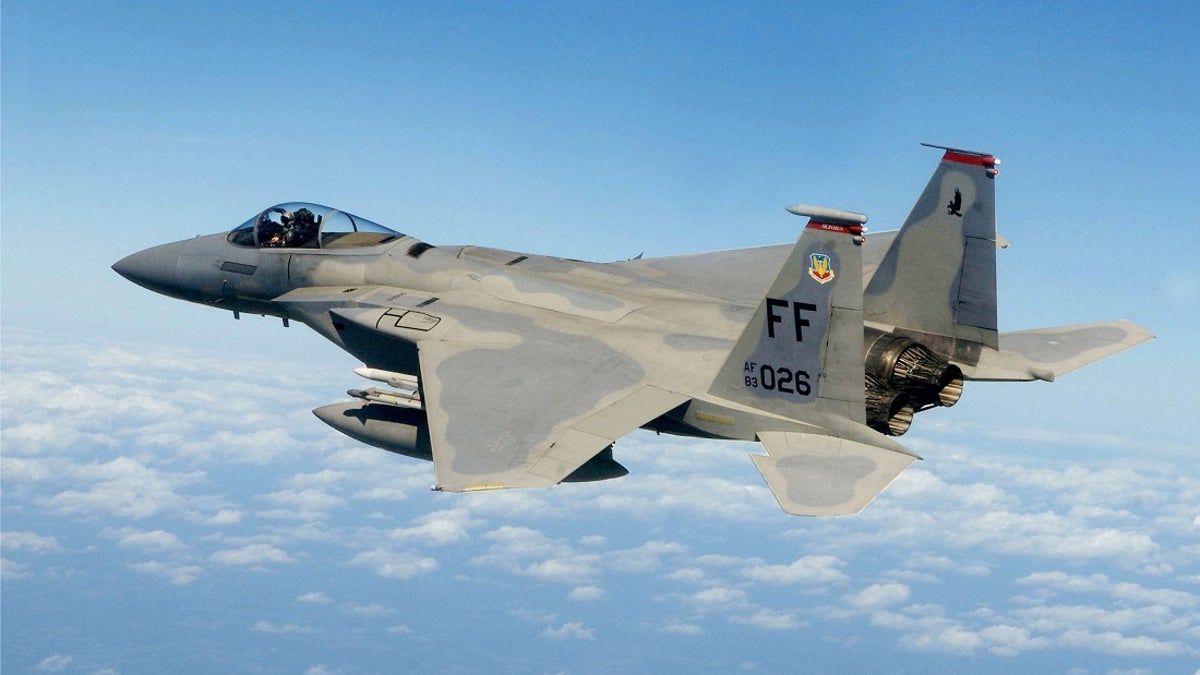 The U.S. Air Force is dismissing a family's claim that low-flying fighter jets scared a pet pony to death in the United Kingdom, reports said.
Naomi Brown, 24, said her 3-year-old daughter's pony was roaming the field in Cornwall last week when two F-15 Eagles flew by, the Daily Mail reported.
"The horses were galloping around fine at 12:30 p.m., at about 3:30 p.m. the low flying planes were spotted in the area and at about 4:30 p.m. our pony was found in a very bad state," Brown told the Daily Mail. "He had twisted his gut and died before the vet could arrive."
The family said the low-flying jets "spooked" the pony. Other reports claimed several horses also had to be put down after the aircrafts flew by the area at low altitude, according to the Daily Mail.
The U.S. Air Force, however, said on Tuesday the jets couldn't have flown low enough to harm the animals, according to Stars and Stripes.
"These aircraft were flying in accordance with the rules and limitations of the UK Low Flying System and would have been no less than 500 feet above the ground," the Air Force said in a statement to Stars and Stripes.
The case was referred to the U.K. Defense Ministry Office.