Unofficial tests reportedly indicate new chemical weapons use by Syria's Assad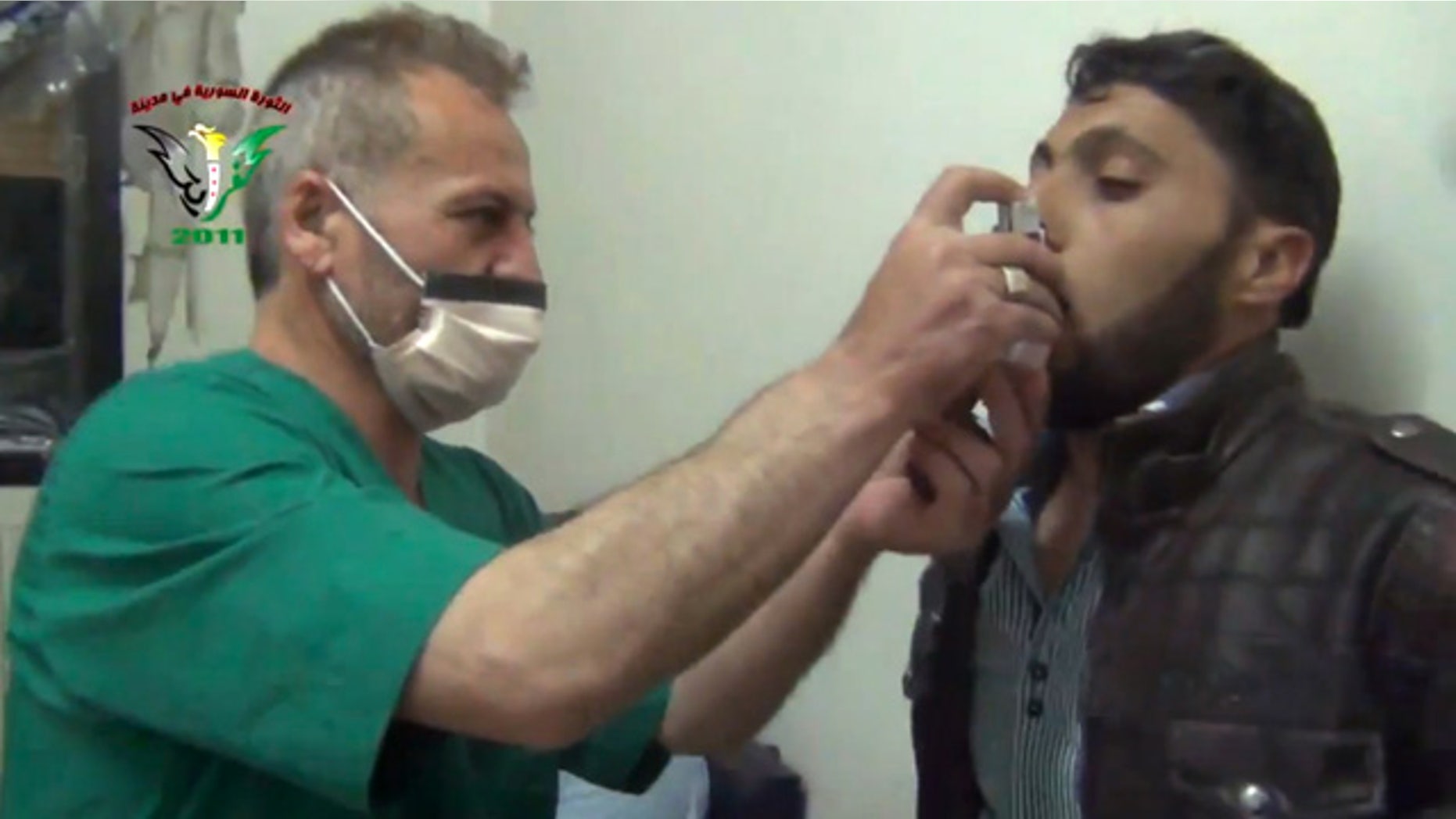 Independent tests have confirmed that Syrian forces have used chemical weapons on civilians in several attacks over the past three weeks, a British newspaper reported Wednesday.
The Daily Telegraph reported that three volunteer doctors had tested soil samples, as well as the blood, urine, laboratory tests, and lung X-rays of survivors. The samples had tested positive for high levels of chlorine and, in at least one case, high levels of ammonia.
The paper said that it had "facilitated" the tests, but did not give further details. It also disclosed that the lead tester, whom the paper referred to only as "Dr. Ahmad," had passed the samples to the paper after crossing Syria's border with Turkey.
The samples were reportedly gathered in the northwestern village of Kafr Zeita, where three alleged chemical attacks took place between April 11 and April 18. A fourth attack took place April 21 in the village of Talmenes, approximately 30 miles away.
Dr. Ahmad, who was based in the rebel-held city of Aleppo and had been trained by Western doctors on protocol for collecting samples to confirm a suspected chemical attack, traveled to Kafr Zeita after receiving reports from doctors there that casualties of bomb attacks were suffering from eye and skin irritation, respiratory distress, and bloody foaming from the mouth.
The Telegraph reported that Dr. Ahmad took video of the locations where each of the attacks took place. One of the remains of the so-called barrel bombs used in the attack was reportedly inscribed with "CL2," the chemical symbol for chlorine gas.
The paper reports that as many as ten attacks have been documented in northwestern Syria in recent weeks, causing several hundred injuries.
Dr. Ahmad's tests appear to have convinced at least one Western chemical weapons expert, Hamish de Bretton-Gordon, who told the paper that Dr. Ahmad had "perfectly executed a collection of this sort of material. The samples were kept along the rules that the [OCPW], the international body, require and they were presented in perfect condition that we may test them."
American and French officials have expressed concerns in recent weeks that the forces of Syrian President Bashar al-Assad have used chemical weapons against civilians despite the threat of retaliatory Western military action. The White House and State Department have said that an investigation into the attacks is underway, while French president Francois Hollande told a radio interviewer last week, "I do not have the proof."