Undocumented man accused of kidnapping, raping 6-year-old girl in Texas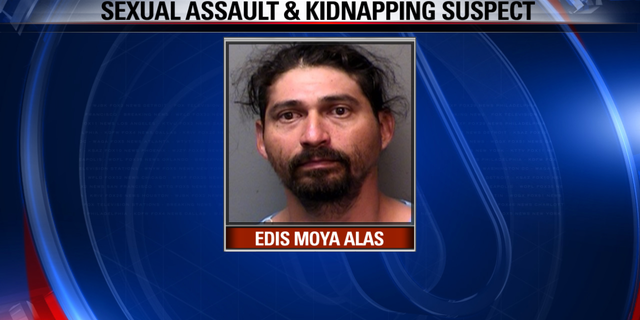 FORT WORTH – Fort Worth police say a man accused of kidnapping a six-year-old girl from her home also raped her before she was found.
Police say Edis Moya Alas kidnapped the girl Saturday from her home in southeast Fort Worth. The girl's father said he noticed the front door was open and the girl was gone about 5 a.m.
Officers say Moya's relationship to the girl is still unclear and he is not cooperating with the investigation.
Searchers began looking for the girl since she went missing Saturday. She was discovered eight hours later when a man heard screams coming from a wooded area.
Alas was interviewed by Immigration Customs Enforcement and it was determined he is in the country illegally.
Alas is in the Mansfield jail with a $200,000 bond.
For more stories visit fox4news.com