Under pressure, owner of Milwaukee custard stand ends English-only policy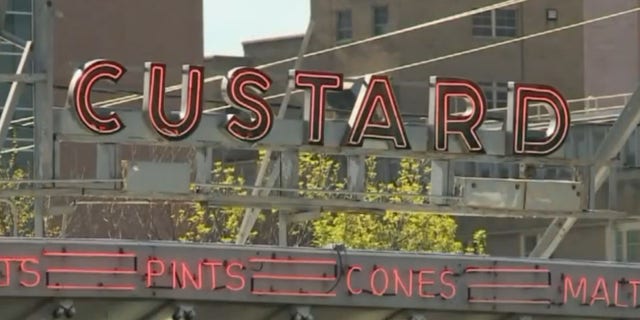 NEWYou can now listen to Fox News articles!
A tense standoff between a popular Milwaukee custard stand and civil rights activists over the business's "English-only" policy has been resolved.
The owner of Leon's Frozen Custard on Milwaukee's heavily Latino south side will now permit employees to speak with customers in the patron's desired language and will also conduct a review of its personnel polices to make sure the business is in compliance with civil rights laws and federal guidelines.
Tensions first rose in May when Leon's customer Joey Sanchez overheard one of the custard joint's employees interacting with a Spanish-speaking customer.
"She whispered to him in Spanish, 'I'm not allowed to speak Spanish to you,'" Sanchez said, according to Fox6 News.
Sanchez, who was next in line, also placed his order in Spanish and received the same response.
"I'm trying to understand or find the why. I need to hear from him to hear why he has this policy," Sanchez said of the custard stand's owner, Ron Schneider.
For his part, Schneider argued that the policy of only speaking English had been in place for decades, and there had never been a problem before.
"Any foreign language is going to be a problem," Schneider said. "What I'm trying to avoid is when people come up here [and] get waited on in a different language, because there happens to be an employee who speaks that language."
The controversy prompted the League of United Latin American Citizens (LULAC) of Wisconsin to ask the federal Equal Employment Opportunity Commission (EEOC) to investigate the business.
Schneider has responded by saying that he encourages his employees to speak English as much as possible, but does not forbid them from speaking Spanish – or any other language – if a customer can't communicate otherwise. He added that while he prefers that his employees speak English to each other, he is not going to stop them from speaking Spanish.
"We appreciate the goodwill ownership has demonstrated in working with us to bring this issue to a close to the benefit of our community," LULAC Wisconsin director Arturo Martinez said in a news release, according to the Milwaukee Journal-Sentinel.
Schneider confirmed to the newspaper that the issue had been resolved and added that he believes his custard business has always been in compliance with EEOC guidelines.
When asked about the controversy, Mauro E. Mujica, the chairman of U.S. English, Inc., told Fox News Latino in an email message, "Individuals should be free to speak the language of their choosing. A business owner encouraging employees to speak English while on the job, however, is a reasonable request. A consistent and clear language policy creates a cohesive work environment and can prevent safety lapses and communication errors that can occur when multiple languages are spoken on the job."