Under fire, China ups aid to typhoon-stricken Philippines to $1.8M -- 5 percent of US pledge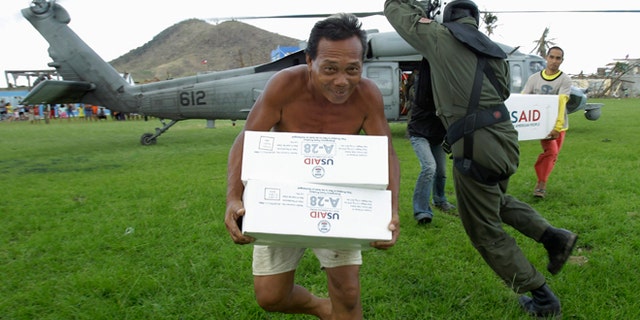 Under international fire for its stingy aid response to the Philippines following a devastating typhoon, China is upping its aid package to $1.8 million and sending a floating hospital to help with the recovery effort.
The package is still paltry compared to the $37 million in aid and 50 ships being sent by the U.S., but it is a big jump from the $200,000 initially pledged by the world's second-biggest economy.
"We hope that this action can alleviate the current situation in the Philippines, which is lacking doctors and medicine, and reflect the Chinese people's friendly feelings for the people of the Philippines," Foreign Ministry spokesman Hong Leiong told Reuters.
More than 4,000 people were killed and at least 4 million left homeless after the deadly typhoon struck earlier this month.
Even with China's additional commitment, the sum is still less than the $2.7 million offered by Swedish furniture company IKEA. It is about 5 percent of the U.S. package.
It is unclear why China took so long to assist the country, but the two countries had been feuding over territorial claims in the South China Sea. Manila is challenging Beijing in a UN court to fight the historic claim, Reuters reported.