UN worker accused of aiding Hamas is arrested
A group of employees who work for a United Nations agency in Gaza are under investigation for aiding the terrorist group Hamas -- and at least one person has been arrested, Fox News has learned.
The acting head of a U.N. office in Gaza was arrested last month while crossing into Israel on what that country's security service, the Shin-Bet, called "security related offenses."
The Palestinian official Hamdan Timraz, who according to reports is the acting head of the United Nations Department of Safety and Security (UNDSS) in Gaza, was released Wednesday.
Fox News has learned from sources that while the investigation into Timraz's case is still active, he's not alone.
"He is not the only person from UNDSS under investigation for aiding and abetting Hamas in Gaza," said an official with knowledge of the investigation.
Israel's Foreign Ministry said in a statement that it had given reports regarding the official's activities to U.N. authorities.
"During questioning, information was received indicating his involvement in prohibited activity. Following his questioning, he was released and the findings of the investigation are currently being examined by relevant authorities," the statement said.
U.N. Secretary-General Antonio Guterres' spokesman, Stephane Dujarric, told Fox News that while he was not aware of any new case, the U.N. knew of Timraz's release and was "thankful he's reunited with his family."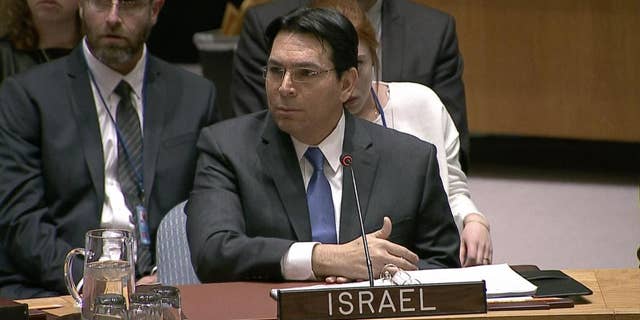 "It is important that when U.N staff are arrested or detained," he continued, "they are accorded their rights which include the U.N. being advised of their detention, access is provided to them, they are able to access legal representation and they are treated fairly and in line with privileges and immunities."
Dujarric added, "As a matter of principle, any allegation against a staff member should be made known to them and subject to an open and transparent judicial process."
Israel's ambassador to the United Nations, Danny Danon, chastised the U.N. for allowing its agencies to be used by Hamas.
"We will not allow U.N. agencies to become branches of the Hamas terrorist organization. While U.N. workers should be focused on humanitarian assistance for the local residents, Hamas is attempting to cynically exploit these officials and turn them into accomplices to terror." Danon said.
"The U.N. must act to put an immediate end to this unacceptable situation," Danon said in a statement to Fox News.
This is not the first time that a Palestinian working for the United Nations had been arrested for security-related issues and accusations of helping Hamas.
In January of this year, Israel sentenced a Palestinian who worked for the United Nations Development Programme (UNDP) for aiding the terror group.
The Israeli security agency Shin Bet said that Wahid Abdallah al Bursh used UNDP resources for building a jetty for Hamas naval forces and using money earmarked for rebuilding Gaza after the 2014 war with Israel.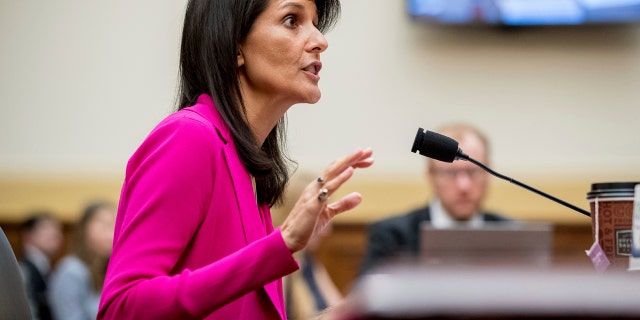 The money, they said, went to rebuild homes in neighborhoods where Hamas members lived.
In a June Security Council meeting on the Middle East, U.S. Ambassador to the U.N. Nikki Haley called upon fellow council members to designate Hamas a terrorist organization, in a Security Council resolution.
Hamas is designated by the U.S. State Department as a Foreign Terrorist Organization (FTO.)