UN visits Puerto Rico to assess help for hurricane victims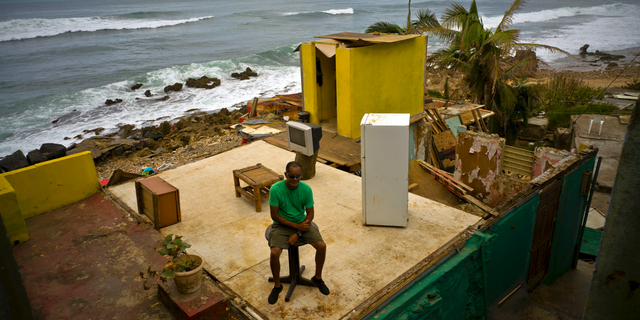 NEWYou can now listen to Fox News articles!
SAN JUAN, Puerto Rico – A United Nations expert on extreme poverty and human rights is meeting with hurricane victims in Puerto Rico, marking the first time such an envoy has visited the U.S. territory in recent history.
Special rapporteur Philip Alston's trip Monday comes as Puerto Ricans and some government officials voice complaints that the U.S. has not provided sufficient help after Hurricane Maria hit the island on Sept. 20.
The Category 4 storm killed dozens of people and destroyed tens of thousands of homes. Ten of the island's 78 municipalities are still without power, and thousands of businesses remain closed.
Alston told The Associated Press that there is a disproportionate number of Puerto Ricans living in poverty and that he's trying to assess the effectiveness of measures taken by the federal government.