UN urges Cambodia to allow opposition chief full role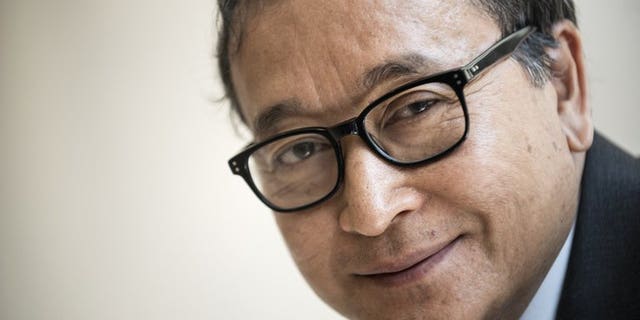 PHNOM PENH (AFP) – A United Nations envoy urged Cambodia Monday to let opposition leader Sam Rainsy play a "full part" in politics as the recently-pardoned politician prepares to return ahead of elections.
Sam Rainsy, who lives in self-imposed exile in France, had faced 11 years in jail after he was convicted in absentia on charges that he contends were politically motivated, including publishing a false map of the border with Vietnam.
He was pardoned by King Sihamoni on Friday and has vowed to return to Cambodia on July 19 to help his party fight national polls that are widely expected to be won by strongman premier Hun Sen.
The UN's special rapporteur on human rights in Cambodia, Surya Subedi, said in a statement that he was "very pleased" with the royal pardon, which was "in the interests of stronger and deeper democratisation" of the country.
"I now hope that with this development, the government will take the necessary action in order to allow Sam Rainsy to play a full part in the national politics of Cambodia," he said.
Rainsy, who is seen as the main challenger to Hun Sen, has been removed from the electoral register and is unable to run as a candidate in the July 28 general election unless parliament amends the law.
The French-educated former banker -- who worked with global finance giant Paribas in the 1980s -- was pardoned at Hun Sen's request in a move welcomed by the United States.
While all political parties are free to canvass voters and hold public events, observers say there is little chance of unseating Hun Sen and his Cambodian People's Party (CPP), which won the last two polls by a landslide amid allegations of fraud and election irregularities.
Hun Sen, now 60, has run Cambodia for 28 years, making him one of Southeast Asia's longest-serving leaders.
In May he said he would try to stay in power until he is 74. He had previously vowed to hold office until he reached 90.