UN to tackle C. Africa's 'forgotten crisis'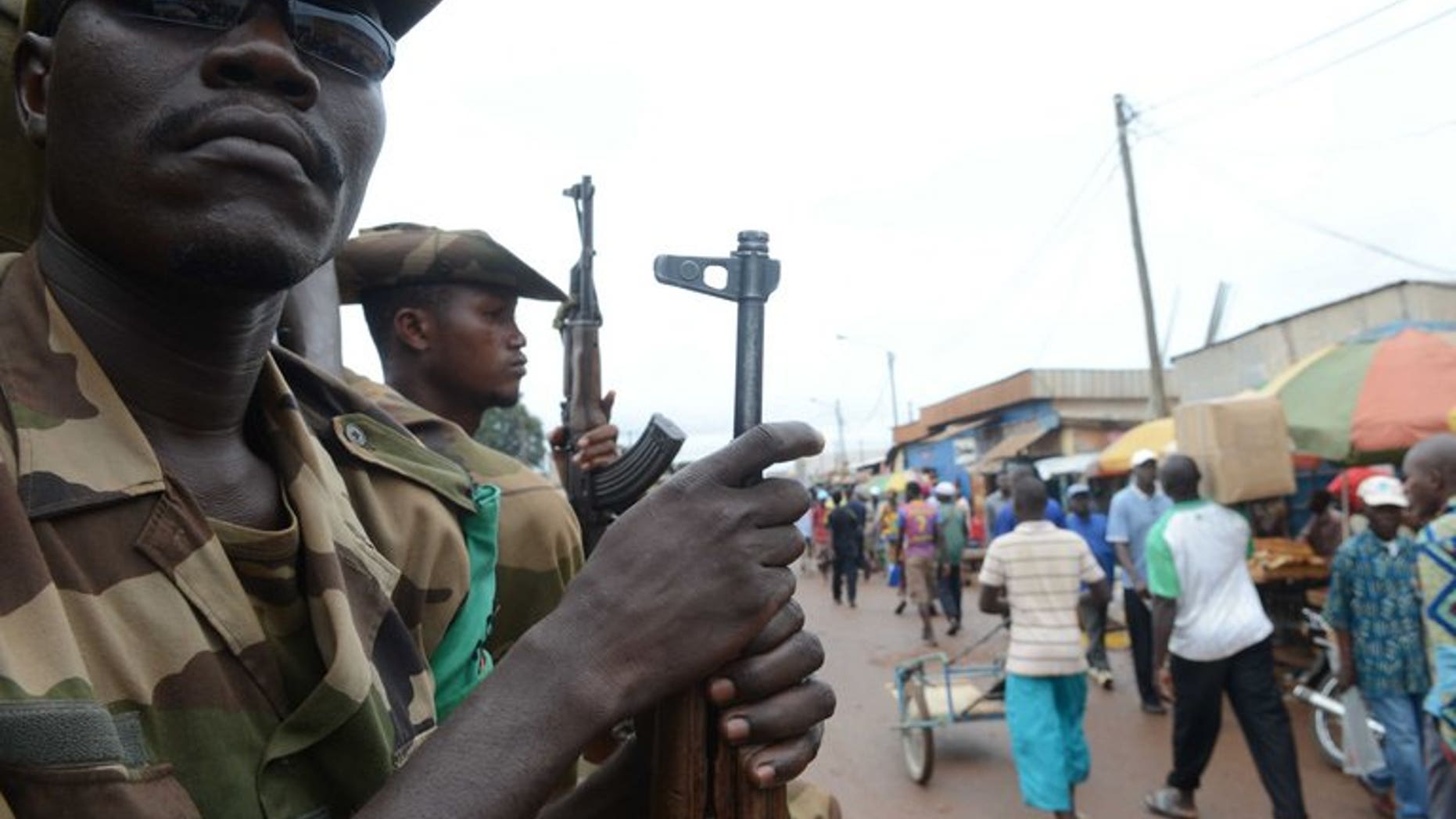 PARIS (AFP) – The United Nations will turn its attention this week to the violent near-collapse of the Central African Republic, with France leading efforts to restore order and peace to its former colony.
Plunged into chaos since a coalition of rebels and armed movements ousted president Francois Bozize in March, the poor, landlocked nation is threatened with "Somalisation", in the words of French President Francois Hollande.
Widespread murder, rape and looting by lawless armed groups have for months characterised this "forgotten crisis", eclipsed by issues such as the Syrian conflict.
Warnings by relief agencies and rights organisations that the CAR is becoming a failed state have been largely falling on deaf ears.
Basic infrastructure and services scarcely exist outside the capital Bangui in the southwest, while former rebels, armed movements from neighbouring Chad and Sudan and bandit groups run riot in large tracts of the country.
Some 1.6 million Centrafricans -- or a third of the population -- need emergency humanitarian aid and nearly 300,000 are internally displaced or have fled to neighbouring countries, according to UN figures.
France, the UN Office for the Coordination of Humanitarian Affairs (OCHA) and the European Union will co-chair a ministerial meeting on the crisis on Wednesday in New York, to be attended by UN and US officials and representatives of the African Union, neighbouring countries, South Africa and Burundi.
The new regime in Bangui will be represented at the UN General Assembly by transitional Prime Minister Nicolas Tiangaye, an opposition veteran who retained his post after the so-called Seleka coalition ousted Bozize.
Guy-Simplice Kodegue, spokesman for Michel Djotodia, the former Seleka chief turned president, told AFP that Tiangaye is expected to ask for a massive injection of aid to help stabilise the country until democratic elections next year.
Djotidia dissolved the Seleka on September 13, but did not disarm the rebels. The transitional authorities and an African military force of 1,500 men deployed by the Economic Community of Central African States (CEAAC) have proved incapable of ending the violence.
The African Union took control of the CEEAC force on August 1 and is now trying to build a 3,600-strong International Mission of Support to the CAR (MISCA) but faces logistical and financial difficulties.
In light of the humanitarian crisis, the European Union has boosted its aid to 20 million euros ($27 million) and has offered to help fund MISCA.
French authorities have said that troops pledged by Burundi, Cameroon, Chad, Congo and Gabon will be sufficient as long as the international community provides logistical and financial support.
France, which has 450 men at Bangui airport, has said it is prepared to send 300 more soldiers in an oversight role. But Paris has ruled out direct intervention such as that taken against armed Islamists in Mali earlier this year. "It's up to Africans to be in the front line, but we're ready to help," one official told AFP.
Diplomats said France was poised to propose a UN resolution aimed at broadening the powers of the UN office in Bangui while also boosting MISCA's effectiveness.
This arrangement could lay the groundwork for a full UN peacekeeping mission in the CAR, which French Foreign Minister Laurent Fabius has said was an "option" but not "an immediate objective".
The idea of placing the country under UN administration has potential appeal to regional leaders who fear spillover from the crisis.
They are keeping a wary eye on the current violence, in which the ex-rebels, who are mainly Muslim, are targeting a population that is 80 percent Christian.
Several experts warn that the lawless CAR could become a haven for feared foreign rebels such as Joseph Kony's Lord's Resistance Army from Uganda and the Janjaweed militias of Sudan.
"Chaos will breed terrorism," Hollande warned last week.