UN sport advisor 'ends N. Korea trip'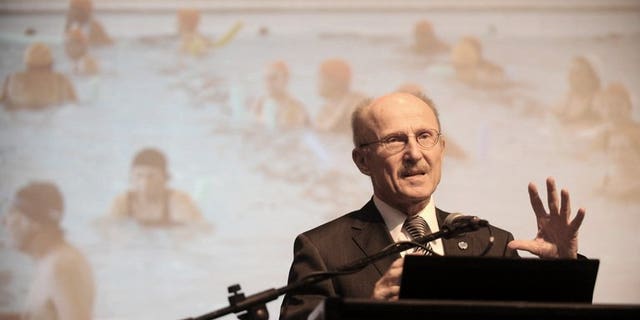 SEOUL (AFP) – A United Nations sports advisor left North Korea Tuesday after a trip which followed Seoul's proposal to field a unified Korean team for the 2015 Summer Universiade, state media said.
Wilfried Lemke, the special advisor on sport for development and peace to UN Secretary-General Ban Ki-moon, was in the North for a four-day visit, according to the official Korean Central News Agency.
Organisers of the university sporting event to be held in the South Korean city of Gwangju said they had won approval for a joint Korean team last week from the International University Sports Federation. They wanted Lemke to act as mediator between the frosty neighbours.
The proposal -- which comes as Seoul and Pyongyang get set to start fresh talks Wednesday on reopening a joint industrial zone -- would mark the first time the two nations have competed together since 1991 at the World Table Tennis Championships and the FIFA World Youth Championship the same year.
The two Koreas, which remain technically at war since their 1950-53 conflict ended in a ceasefire, also marched together under one flag at the opening ceremonies for several sport competitions, the last being the 2007 Asian Winter Games in Changchun, China.
In recent years, however, the North has insisted on marching separately.
The North Korean women's national football team will play in Seoul in the East Asian championships from July 20-28.