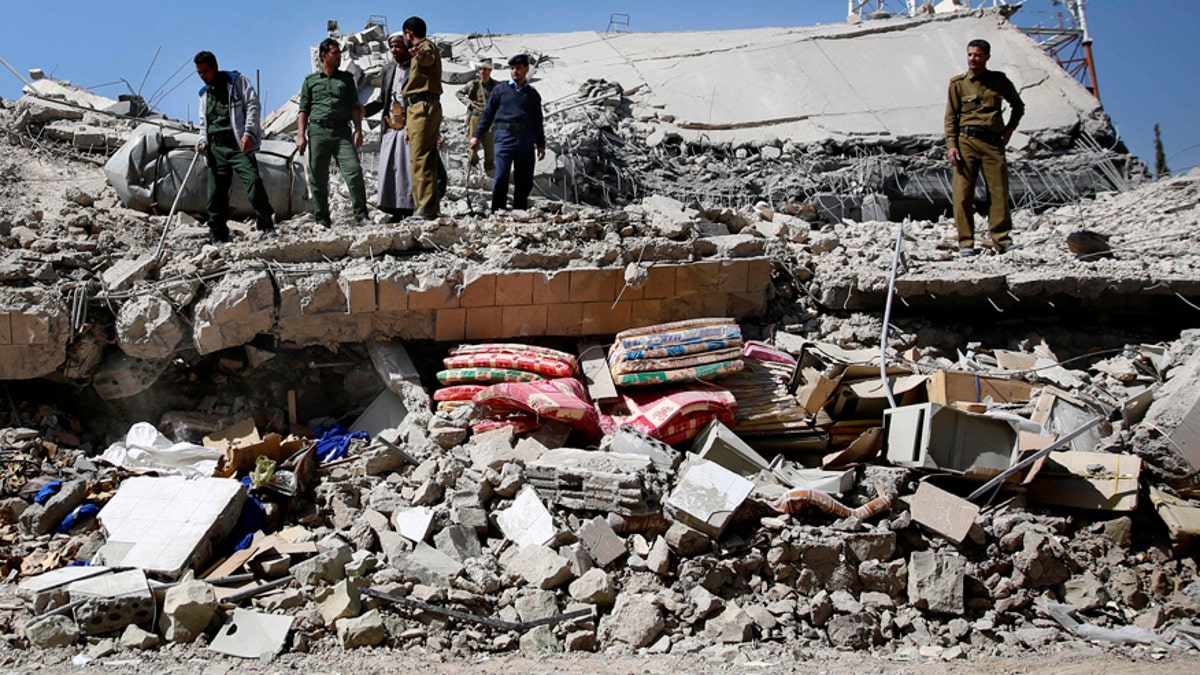 The United Nations Security Council on Wednesday called for Yemen's warring sides to engage in peace talks "in a flexible and constructive manner," while welcoming the announcement of a cease-fire set to take effect on April 10.
For a year now, the Saudis have lead a military coalition aimed at crushing Iranian-backed Houthi rebels and forces loyal to Yemen's ex president Saleh who managed to take over much of the country, forcing President Abd-Rabbu Mansour Hadi into temporary exile.
It remains to be seen if the sides manage to follow through with their commitment to put down their weapons to enable a peace political settlement of the conflict to begin. "The aim is to reach an agreement which will end the conflict and allow the resumption of an inclusive political dialogue," U.N. special envoy for Yemen Ismail Cheikh Ahmed said.
Al Qaeda in the Arabian Peninsula has expanded amid the chaos in impoverished country. The U.S. has conducted drone strikes against AQAP, including a fresh strike on a training camp which killed at least 40 Al Qaeda fighters.
The United Nations says more than 6,000 people have been killed in the Yemen fighting. Saudi bombing raids are to blame for most of 3,200 civilian deaths, according to the U.N.
Most of the civilian casualties are blamed on Saudi bombing raids, the U.N. adds.
The peace talks are set to start April 18 in Kuwait. The U.N. envoy said the talks, which he will lead, aim to reach an agreement to end the conflict and allow the resumption of political dialogue leading to a peaceful transition based on a regional peace initiative, a national dialogue and U.N. Security Council resolutions.
He said the parties have committed to reinforcing a committee overseeing the cease-fire with prominent Yemeni figures who will report on progress and security incidents.
The Yemeni talks will focus on five areas: the withdrawal of militia and armed groups, the handover of heavy weaponry to the state, interim security arrangements, restoration of state institutions and resumption of an inclusive political dialogue, he said. A special committee will be created to deal with prisoners and detainees.
Fox News' Jonathan Wachtel and The Associated Press contributed to this report.