UN Security Council heads to retreat at odds over Syria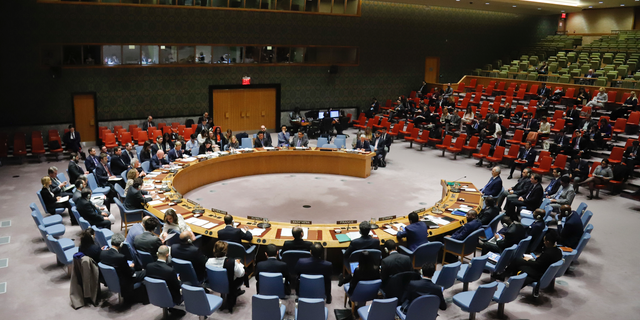 NEWYou can now listen to Fox News articles!
UNITED NATIONS – The U.N. Security Council is heading to a remote Swedish estate this weekend for its annual retreat with the secretary-general after one of its most contentious weeks in years that saw ambassadors accusing each other of lying about a suspected chemical attack in Syria.
Sweden is serving a two-year term on the council and is hosting the retreat. Its deputy U.N. ambassador told reporters Wednesday that the meeting comes "at a critical time for the United Nations" and "a very difficult moment for the life of the Security Council."
Carl Skau expresses hope the meeting will enable the 15 council ambassadors to put aside their differences.
It is being held at the newly renovated private estate of former Secretary-General Dag Hammarskjold, a Swede killed in a mysterious 1961 plane crash.