UN rights office says death toll in eastern Ukraine passes 6,000, cites Russian involvement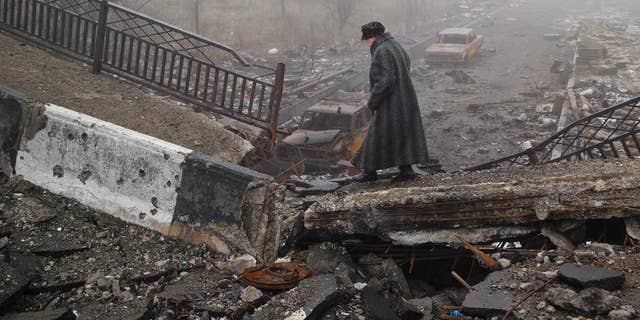 BERLIN – The U.N. human rights office says more than 6,000 people have died in eastern Ukraine since the start of the conflict almost a year ago.
The Geneva-based body says hundreds of civilians and military personnel were killed in recent weeks alone after an upswing in fighting particularly near Donetsk airport and in the Debaltseve area.
U.N. rights chief Zeid Raad al-Hussein said in a statement Monday that investigators from his office had found a "merciless devastation of civilian lives and infrastructure" in the embattled region, where separatists backed by Russia are fighting Ukrainian government forces.
While Russia denies its troops are fighting in Ukraine, the U.N. said "credible reports indicate a continuing flow of heavy weaponry and foreign fighters" from Russia to the separatists in the period since December.