UN report says foreign fighters joining terror groups in unprecedented numbers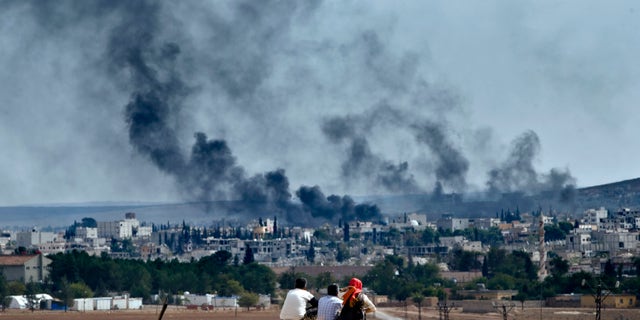 UNITED NATIONS – A new United Nations report says the world is facing a challenge of foreign fighters in terror groups on an "unprecedented scale," with about 15,000 in Syria and Iraq alone.
The report by a panel of experts monitoring al Qaeda and the Taliban, obtained Friday by The Associated Press, has been submitted to the U.N. Security Council.
"Numbers since 2010 are now many times the size of the cumulative numbers of foreign terrorist fighters between 1990 and 2010 - and are growing," the report says.
The panel says fighters from more than 80 countries working with al Qaeda associates in Syria and Iraq "form the core of a new diaspora that may seed the threat for years to come," and that domestic terrorism could rise as fighters return to their home countries.
The report, issued Wednesday, adds that the increasingly sophisticated use of social media is giving the Islamic State group a "cosmopolitan" appearance.
But the report says it isn't clear whether the group will rise through divisions in the wider al Qaeda network to claim dominance of the movement.
The Islamic State group has alarmed the international community with its recent, sweeping gains in Syria and northwestern Iraq and with a series of videos of beheadings of foreigners.
The U.S. has been especially concerned, sponsoring a Security Council resolution in September to battle the growing threat of foreign fighters in terror groups.
The panel behind the report was set up to support the council's al Qaeda sanctions committee.