UN envoy expected to discuss conflict with Syrian President Assad at palace in Damascus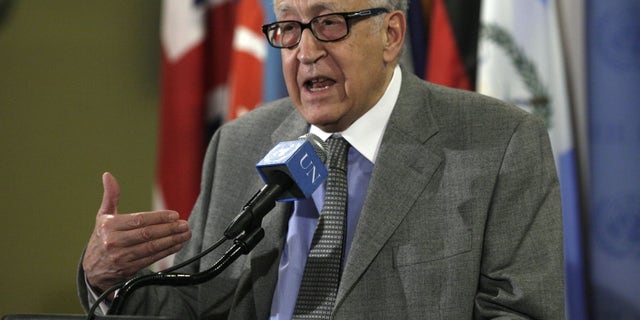 BEIRUT – The international envoy tasked with pushing to end Syria's civil war is expected to discuss the country's crisis with President Bashar Assad.
Lakhdar Brahimi drove to the presidential palace on Monday together with Syria's deputy foreign minister, Faisal Mekdad, for a meeting with Assad.
Brahimi has not spoken publically since arriving in Damascus on Sunday for his two-day visit. It is unclear what new ideas he could present to try to halt the violence that anti-regime activists say has killed more than 40,000 people since March 2011.
Neither Assad's regime nor the rebels seeking to topple him appear interested in negotiating a solution.
Brahimi's visit comes as a government airstrike Sunday on a bakery in a rebel-held town in central Syria killed more than 60 people, according to activists.