UN document said to be funding Palestinian legal action against Israel may run afoul of US policy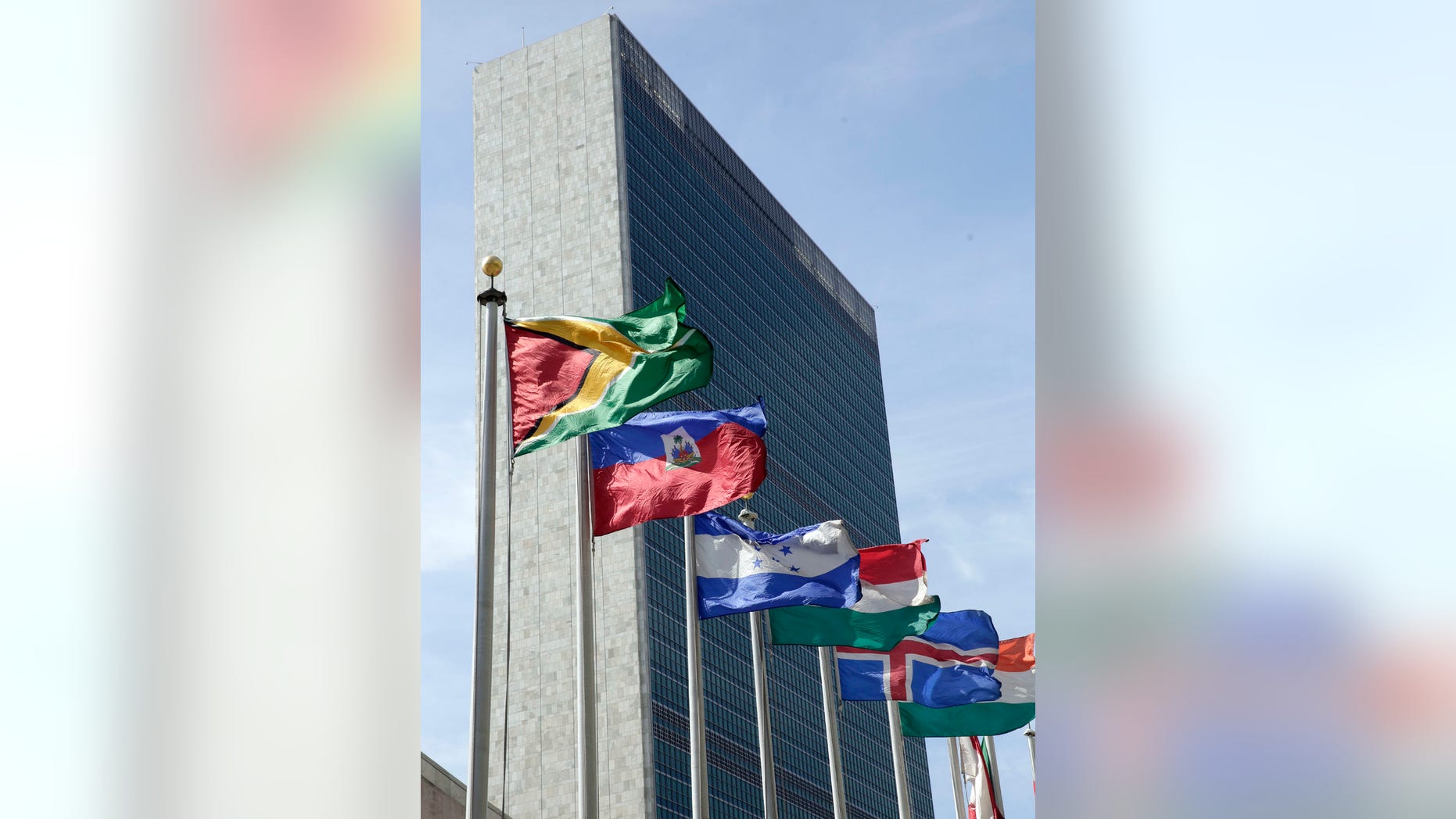 A U.S. official has called parts of a United Nations framework document aimed at helping the Palestinians gain statehood, as another example of "inherent anti-Israel bias in the U.N. system."
Critics say the document will help fund legal action against Israel and is against a U.S. policy that is committed to preventing international de-legitimization campaigns against Israel.
The document in question is the United Nations Development Assistance Framework (UNDAF) for the state of Palestine 2018-2022, which has an estimated budget of around $1.3 billion. The money will be earmarked to help finance the political and social infrastructure needed to build a functioning democratic state.
U.N.: WORST MALNUTRITION SINCE WAR IS IN BESIEGED SYRIA SUBURB
Speaking on background, a U.S. official told Fox News that while the U.S. will continue its support for Palestinian economic development, there were some reservations.
"We are deeply troubled by the framework's undue focus on Israel. We intend to raise our concerns with the appropriate U.N. offices."
The official added, "We are disappointed that the U.N. Country Team intends to dedicate $18 million of resources over the next five years to projects that could be misused to politicize international legal venues. This is yet another example of the inherent anti-Israel bias in the U.N. system. We hope that this does not accurately reflect the scope and intent of the U.N. projects the document purports to correlate."
The document, which is signed by some 21 U.N. agencies and programs, states that it will put "the Palestinian people at the center of its development programming and advocacy," and includes everything from health care to education to promoting Palestinian cultural heritage and tourism.
U.N. SAYS 17 WORLD HERITAGE SITES IN ARAB REGION ARE IN DANGER
U.N. development aid coordinator Robert Piper rejected the concerns expressed by critics, saying the UNDAF was not financing legal action against Israel.
"The UN Development Assistance Framework does not finance Palestinian legal action against Israel in international fora," Piper told Fox News in an email. "The goal of the UNDAF is to enhance development prospects of Palestinians, raise their living conditions and build strong institutions. This includes promoting democratic governance, improving healthcare, increasing employment opportunities and making people aware of their internationally recognized rights. We do this all over the world."
Critics point to several parts of the framework document with one section stating: "The UN will increase its support for Palestinian institutions (state and non-government) and Palestinian victims of violations to effectively monitor, advocate and seek legal recourse for violations by the occupying power."
Also stated in the document is this reference to legal accountability: "This will include training, capacity-building and technical advice to ensure that Palestinian victims and institutions are equipped with the knowledge and tools to effectively access international accountability mechanisms in order to hold Israel accountable for its violations under international law."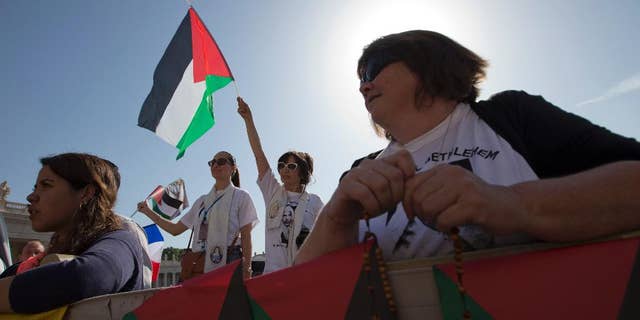 Republican lawmaker Ron DeSantis of Florida, a member of the House Foreign Affairs committee also expressed his concerns.
"The United Nations has demonstrated time and again that it is pathologically anti-Israel and this so-called framework is yet another example. Why doesn't the framework require the Palestinians Arabs to stop supporting terrorism and to recognize Israel's right to exist as a Jewish state?"
U.N. Watch, an independent monitoring group based in Switzerland, which was one of the first places to highlight the U.N. spending, criticized the $1.3 billion funding and said in a statement on its website that the he U.N. was aiding "Palestinian law fare campaigns against Israel."
Hillel Neuer the group's executive director called on the United States, Canada, and Australia "and other democracies to ensure that their taxpayer contributions are not being misused to undermine U.N. institutions through an escalation of politicized attacks on Israel."