UN court trims sentences of 3 senior Serbs for orchestrating Kosovo atrocities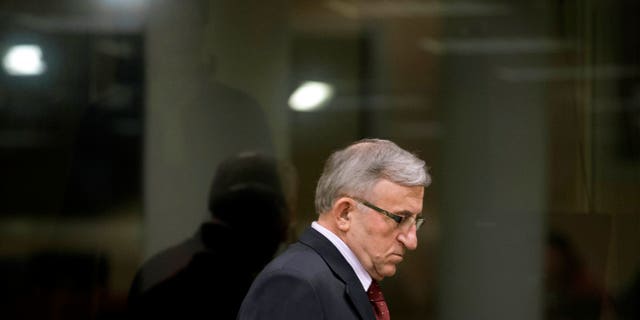 THE HAGUE, Netherlands – Yugoslav war crimes tribunal appeals judges have trimmed the sentences of three high-ranking Serb political, military and police officials for atrocities in Kosovo, but left in place key elements of a lower court's finding that leaders in Belgrade orchestrated crimes against humanity there in 1999.
In a lengthy and complex appeals decision Tuesday, judges at the United Nations court overturned parts of the convictions of the four and cut their sentences.
Nikola Sainovic, Nebojsa Pavkovic, Sreten Lukic, and Vladimir Lazarevic were convicted by the tribunal in 2009 for crimes committed against Kosovo Albanians in 1999 during Serbia's deadly crackdown on ethnic Albanians.
Sainovic, Lukic and Lazarevic had their sentences cut. Judges left Pavkovic's 22-year sentence in place.
Former province of Serbia, Kosovo declared itself an independent state in 2008.