UN chief supports UN commission on Syria despite resignation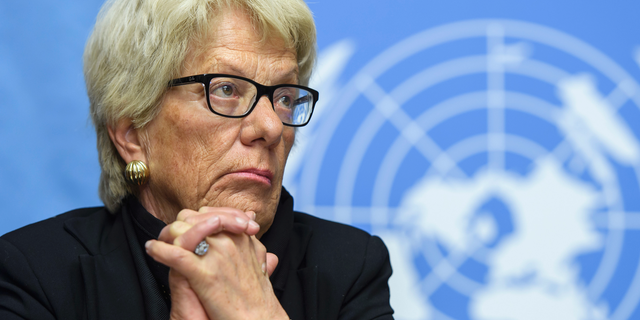 UNITED NATIONS – The UN says Secretary-General Antonio Guterres is expressing regret at the resignation of a prominent member of the Independent Commission of Inquiry on Syria and is stressing the need for accountability for crimes against civilians during the 6 1/2-year civil war.
U.N. spokesman Stephane Dujarric told reporters Monday that Guterres believes accountability is "critical" and the commission's work is "an important and integral part of the accountability process."
Carla Del Ponte said in comments published Sunday by the Swiss magazine Blick that she was resigning in frustration at the Security Council's inaction to hold Syrian criminals accountable. She earlier prosecuted crimes in Yugoslavia and Rwanda.
Dujarric said Guterres is "grateful for her service" to the commission and "as a tireless advocate for the cause of accountability throughout her career."