UK's new PM to make 1st overseas trips to Germany and France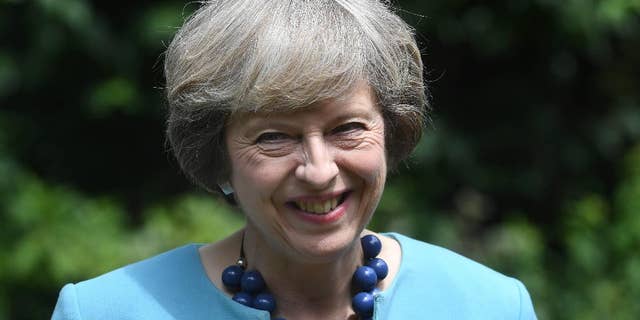 NEWYou can now listen to Fox News articles!
LONDON – Theresa May's office says Britain's new prime minister will meet the French and German leaders in her first overseas trips this week.
May replaced David Cameron last week in the wake of Britain's decision to leave the European Union.
The prime minister's office says she will fly to Berlin Wednesday to meet Chancellor Angela Merkel, a key player in the negotiations that will determine the terms of Britain's EU exit.
Downing Street says the talks will focus on U.K.-German relations, global challenges and "how the U.K. and Germany can work together as the U.K. prepares to leave the EU."
On Thursday May will meet French President Francois Hollande in Paris. They will discuss counterterrorism cooperation in the wake of last week's deadly truck attack in Nice.