UK's May tells divided party to 'shape up' and deliver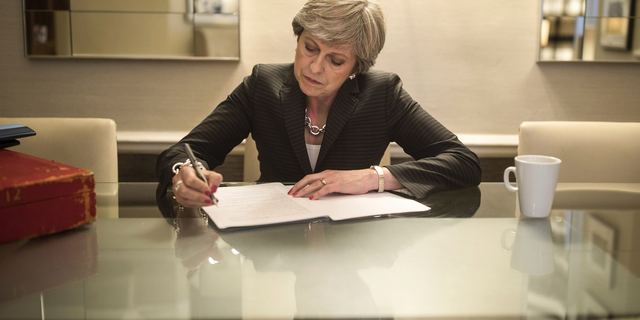 MANCHESTER, England – British Prime Minister Theresa May will announce a plan for new government-built homes as she tries to restore momentum to her divided administration.
May's Conservative Party is in a sour mood after a June election saw it reduced to a minority government. The poor result left a weakened May struggling to unite the government around policies for Brexit and other issues.
May's office says she will close the party's conference Wednesday with a speech telling ministers to "shape up" and focus on "the daily lives of ordinary working people."
Deputy leader Damian Green says she will also announce "a return to council house-building."
That would be a major shift for the Conservatives, who have left house-building largely to the private sector.
Rising prices have made home ownership unaffordable for many.