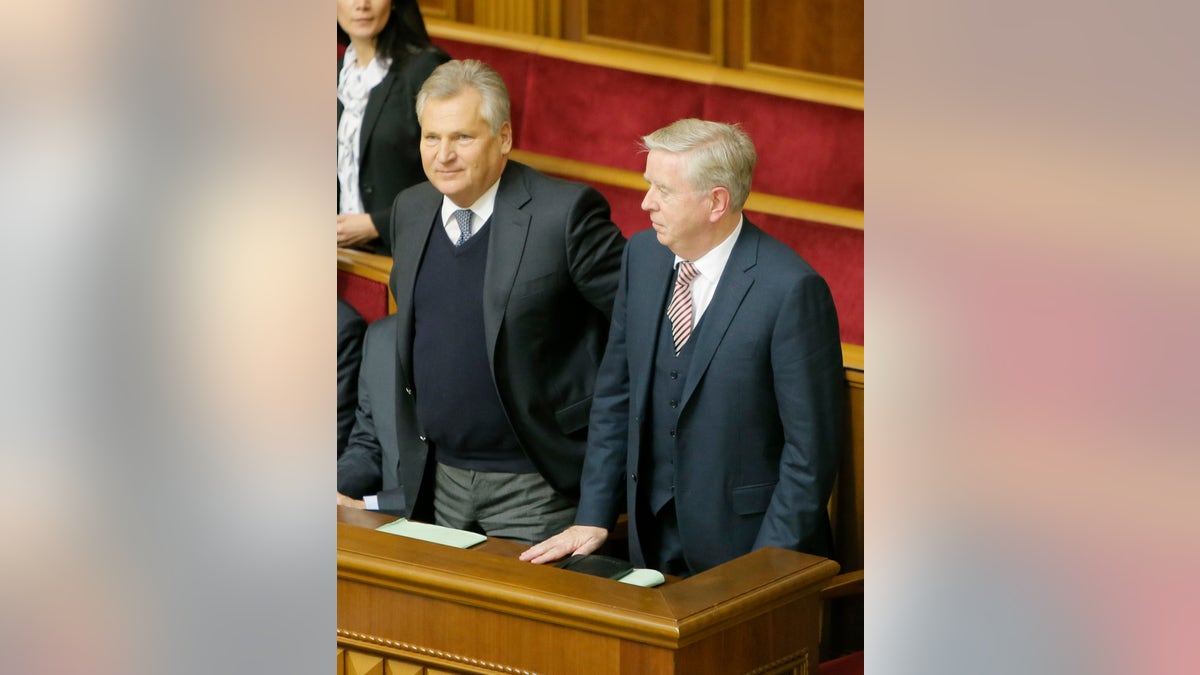 KIEV, Ukraine – Ukraine's parliament has delayed a key vote on the release of jailed former Ukrainian premier Yulia Tymoshenko, which could pave the way for the signing of a landmark integration deal with the European Union.
Parliament Speaker Volodymyr Rybak closed Wednesday's session, attended by two top EU envoys, saying the bill allowing Tymoshenko to travel to Germany for medical treatment was not yet ready and thus could not be brought to a vote.
Opposition leaders accused President Viktor Yanukovych and his allies in parliament of selling out to Russia and sabotaging the free-trade and political association agreement that is slated to be signed at the end of the month.
The move was sure to provoke harsh criticism from the EU, which has refused to sign the deal with Tymoshenko in jail.